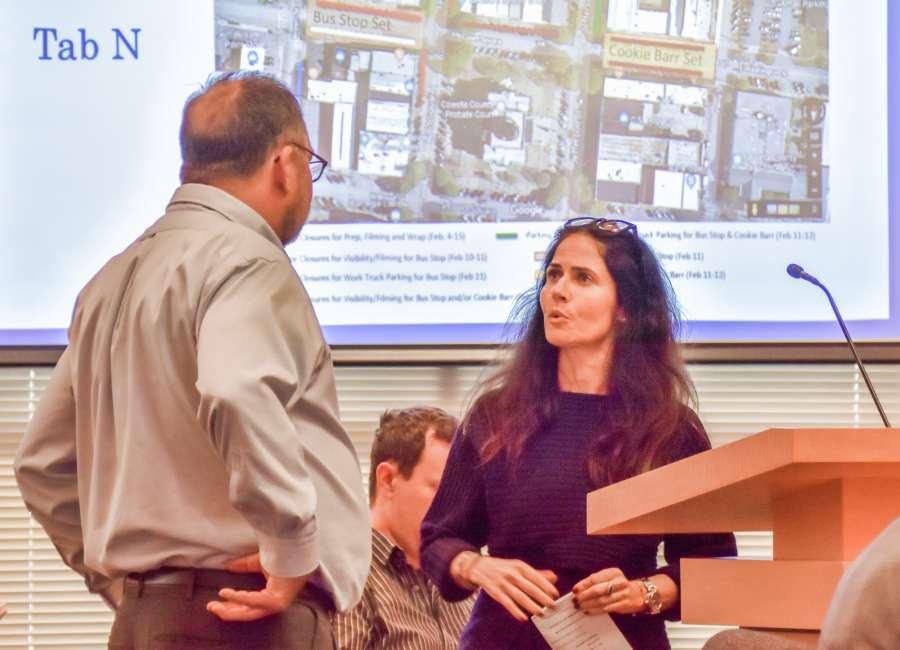 2019 is shaping up to be a busy year for filming in downtown Newnan.
Two productions are scheduled to utilize downtown in the next 30 days and production representatives attended Tuesday's Newnan City Council meeting to finalize plans for their respective projects.
Crews from "Brooklyn" – an HBO TV drama about law enforcement –  hope to create a street fair, which will require the full closure of West Washington between Brown Street and West Court Square and the southbound parking lane on Brown Street from Sunday, Jan. 13 through Sunday, Jan. 20.
On Wednesday, Jan. 16 and Friday, Jan. 18, police will perform intermittent traffic control and include additional parking lane closures nearby.
Meanwhile, the production team for "Jumanji 2" - or " J19" - hopes to close two sections of W. Washington and E. Washington Streets on Feb. 4 and 5.
Crews hope to recreate the Christmas season, including snow, for the shoot. A portion of the movie will be filmed around the Newnan Square, including  19 W. Court Square and  8 E. Washington St.
The shooting dates were originally set for later in February, but needed to be moved ahead because of scheduling conflicts with one cast member, according to the "Jumanji" location manager, Catherine Kagen.
In her remarks to council, Kagen said she empathized with local business owners and residents who might be inconvenienced by the production and offered to do everything in her power to help ease the burden.
Jeff Morgan of Morgan Jewelers said the proximity between shooting dates has him concerned.
"Parking is already a problem downtown and by taking these spots so close to Valentine's Day, I could have just lost $10,000 to another jeweler because someone couldn't find a parking space to my store," Morgan said. "It seems like every other week a new filming production is coming. We have a beautiful city, and I see why they want to come here, but we're the ones losing profits and parking spots."
City Manager Cleatus Phillips said he understood the concerns of people like Morgan and said the city is looking into possible changes to their procedures for production companies.
"I will have to see if there is indication in writing from companies that they have talked to the merchants affected," Phillips said.  
According to Phillips, Newnan has been popular for filming projects because of permitting issues in Atlanta stemming from the Super Bowl.
Kagen spoke to both the council and Morgan, stating her willingness to ensure all business owners, including Morgan, feel they are getting a fair shake from production companies.