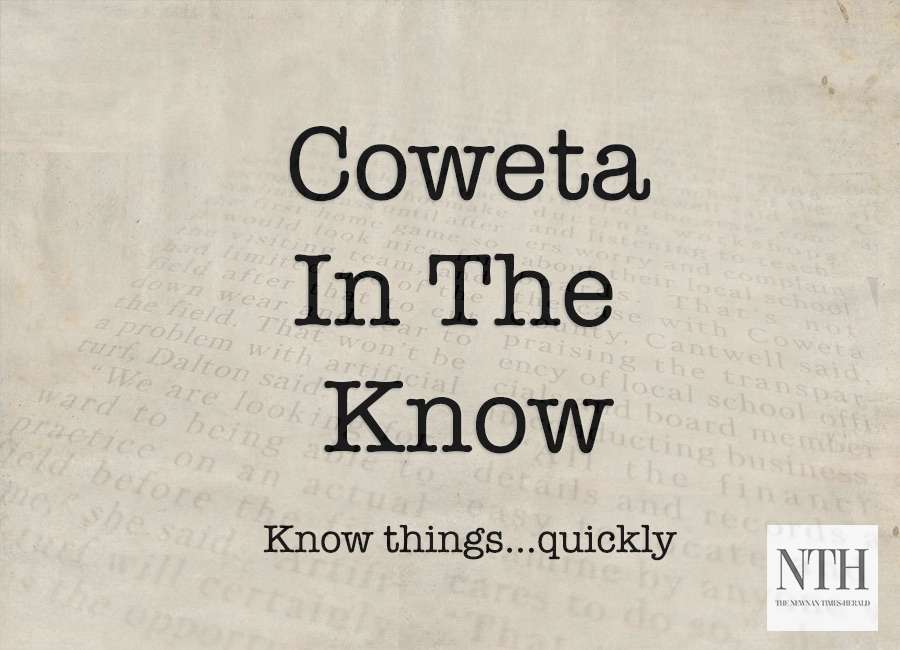 The annual Community Dinner in Moreland will be Saturday from 6-8:30 p.m. at the Moreland Mill. Pulled pork, plates, cups and tea will be provided. Everyone attending should bring side dishes – vegetable, salad, dessert. There will be live music, as well.
Willis Tripp of BSA Troop 47 worked with members of Central Baptist Church and other donors to collect 305 pairs of shoes and 515 pairs of socks for homeless people in the Atlanta area. He also gathered a $400 donation for Mission Dawgs.
SkyZone in Newnan is offering free 60-minute jumps for federal employees not receiving pay during the government shutdown and up to three immediate family members. The free jump offer is good on Wednesdays and Thursdays through Jan. 31. Sky socks and taxes are not included. Federal employee ID is required.
John Falsey, who created "I'll Fly Away," a television series filmed in Newnan from 1991-93, died Jan. 3 in Iowa City, Iowa from injuries sustained in a fall. With Joshua Brand, he put together "St. Elsewhere" and "Northern Exposure," as well as "I'll Fly Away."
A sanitary sewer overflow was reported Jan. 17 by Newnan Utilities. The overflow occurred on an outfall line between East Broad and Paul streets. A piece of electrical conduit was in the line, as well as clothing debris and rags. An estimated 24,000 gallows was discharged before the situation was resolved.
An organizational meeting for a potential Daughters of American Colonists chapter will be held Sunday, Jan. 27 at 2:30 p.m. in the grand jury room of the 1904 Coweta County Courthouse. Eligible for membership are women descended from people who fought for American independence prior to July 4, 1776 or from a member of a colonial government, Huguenot refugee or original land owner. At least 12 women are needed to form a chapter.
Volunteers from Harvest Time Community Baptist Church in Pine Mountain will pick up shoes in Coweta County. The church is working to collect 7500 pair of gently worn, used or new shoes. The shoes will help impoverished people start, maintain and grow businesses in countries such as Haiti and Honduras. For pickup, call 706-400-4158.
Dr. Alveda King was part of a team from Priests for Life who took part in the March for Life in Washington on Jan. 18 Fr. Mitch Pacwa, S.J., Sandra Merritt and King were on the schedule as speaker for the organization's prayer service at DAR Constitution Hall. King's father, Rev. A.D. King, was once pastor of Mt. Vernon First Baptist Church.