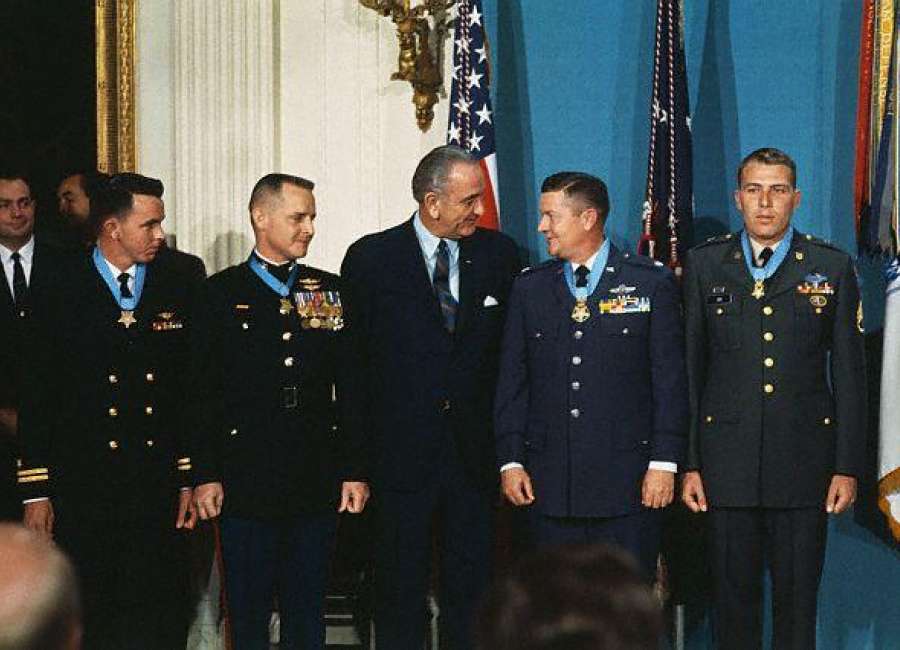 Col. Joe M. Jackson, a Coweta native who received the Medal of Honor for his heroics in the Vietnam War, has died.

Jackson died in Washington state, where he has made his home for years, on Saturday at about 7 p.m. Funeral arrangements will be announced later.
Jackson was born March 14, 1923 in Newnan and joined the U.S. Army Air Corps, which later became the U.S. Air Force, in 1941, shortly before he turned 18. He served in the military until 1973.
On Jan. 16, 1969, Pres. Lyndon B. Johnson presented the Medal of Honor to Jackson and another Newnan native, Stephen W. Pless, in a White House ceremony. Both men received the medal for daring airborne rescues that saved the lives of American military personnel.
Jackson has visited Newnan numerous times in the last quarter century, taking part in various patriotic events. The Jackson-Pless Armory in Newnan is named for the Medal of Honor recipients, who are also depicted in a sculpture at Veterans Memorial Plaza in the city park at Jackson Street and Temple Avenue.
A full story will be in the Wednesday edition of The Newnan Times-Herald.