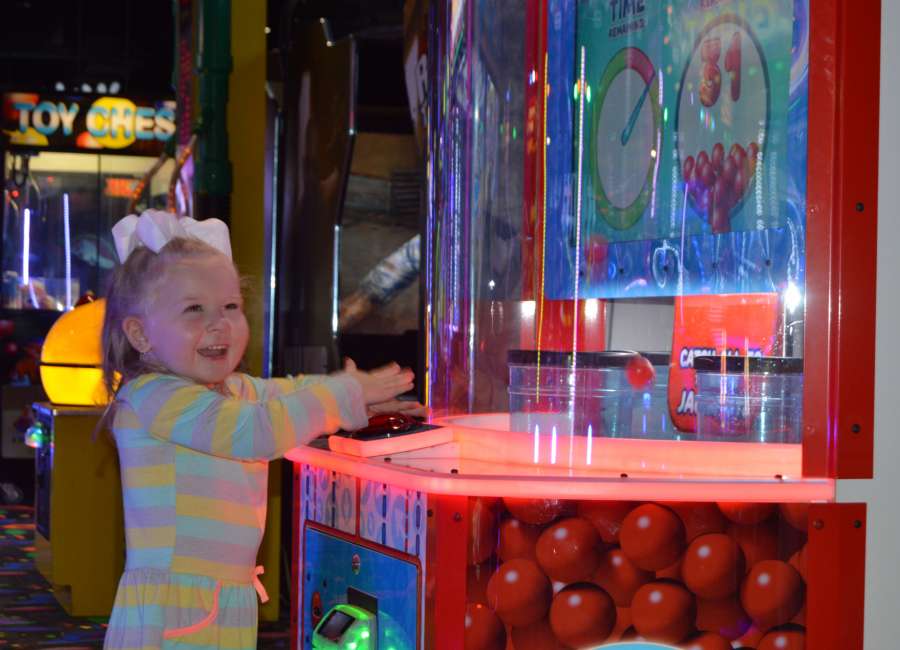 More than six months after a powerful thunderstorm caused a portion of the roof to cave in at the Junction Lanes Family Entertainment Center, the facility is reopen with all new attractions. 
Owner Ryan Huber replaced the glow-in-the dark mini golf and billiards area with a new arcade complete with 65 interactive games. Huber also added six rock climbing walls and a "Spin Zone" with bumper cars. 
Huber and Beluk Construction owner Robert Beluk both said they were excited about the interactive arcade arena and that "it exceeded their expectations."
Huber said the glow golf will be back. It will replace the old arcade. He said he hopes to relaunch the 9-hole mini golf course in January 2019.