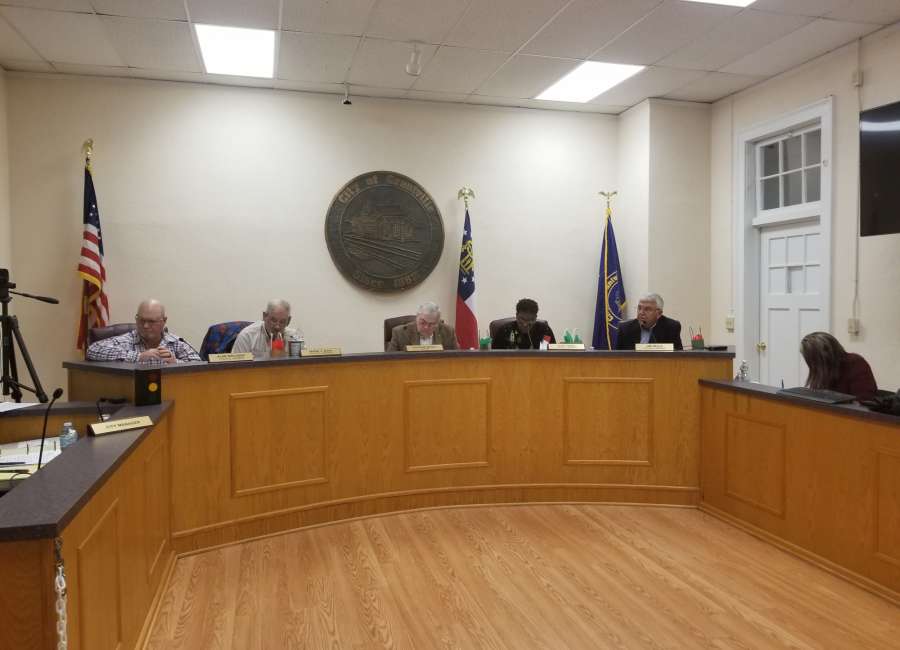 The Grantville City Council has approved a measure that will limit truck traffic on Lone Oak Road.

Council members voted on the matter after the city's street and public works committee approved the change.
City Manager Al Grieshaber said he spoke with a Georgia Department of Transportation engineer and will work with him to figure out the logistics of the change.
Councilman Mark King made a motion for approval, but Councilwoman Ruby Hines, who is the chairperson for the committee, said more research needs to be done on Ward Road – as well regarding truck usage. Hines said the committee had discussed issues on Ward Road in the committee meeting.
"I'm all for progress and working for the betterment of the city, but more research needs to be done," Hines said.
Hines said the city needed to check with landfill personnel to see how many trucks use the road to access the Turkey Run Landfill in Meriwether county.
Hines said there are other roads that also need to be tended to in the city and Lone Oak Road was not the only road that was addressed at the committee meeting.
"Research for one, research for all, in my humble opinion," Hines said.
She said the council should let the city engineer make a recommendation.
Councilman Alan Wacaser said Lone Oak Road is overused by heavy  trucks.
King said the city needed to address the problem and not wait until next year.
Councilman Jim Sells wanted clarification on what "no thru trucks," meant and also to what type of trucks the rule would apply.
Mayor Doug Jewell said the details would be established by ordinance.
"One concern I'm hearing tonight is talking about trash trucks," Jewell said "Everybody on Facebook, everybody that has run for public office says, 'We want growth in the city,' but we're gonna block every road so nobody can come in and out? Now that just isn't making sense for me."
Jewell said the roads could be made substantial for the big trucks, which could be pertinent for growth.
Hines was opposed to the approval, as well as Jewell.
"For the record, the mayor is in opposition to this," Jewell said.