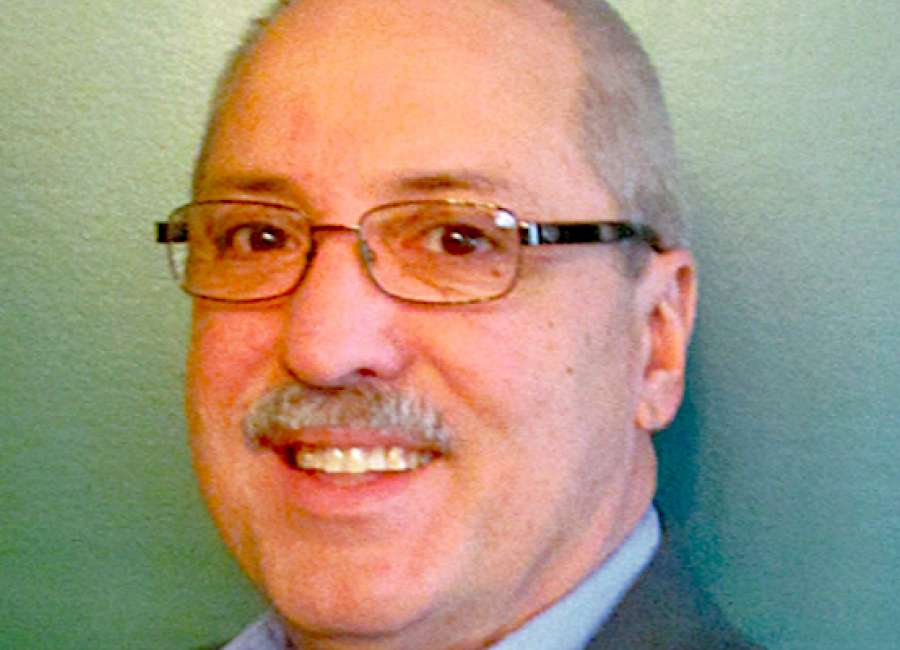 I forgot the jingle bells, but Lynn loves me anyway.

Friday night was the Christmas Parade in Grantville, and we were there – making sure Allen-Lee Memorial United Methodist Church was represented. That was as it should be. As my friend, Leon Dyes, the current Grantville Veteran of the Year, noted, "Lone Oak is not too far from Grantville."
Indeed, the two places share a common zip code.
Back to the parade. I am not creative artistically, but my wife is. So I came up with the theme for our parade entry, "Christmas is a 'deer' time of year." Lynn created beautiful posters to put on either side of the pickup, and we put the word out for parade participants to bring antlers if they had some.
Lynn also took some loose jingle bells and tied them in circlets with festive red ribbon with a gold thread running through it.
Our parade efforts kept hitting obstacles. Pete and Ann Johnson said we could use their pickup, but on Thursday it wouldn't crank. Our son-in-law, Jim Kight, came to the rescue – not only offering his Tundra, but washing it to a gleaming black before loaning it.
Our granddaughters, Clair Lynn and Quinn Kight, were with us Friday as we set out for the parade – and we also brought our Pomeranian puppy, Kookie, who had a full reindeer outfit.
Justin, Kristen and Jake Hendrix were waiting for us when we got to the Grantville ballfields to line up. Brothers Evan Haynes and Brantley Thompson and their cousin, Will DePane, soon connected with us. Then Stuart Crosby – channeling Santa himself – walked up.
Lynn drove, so I got in the back and stuck a pair of antlers on my head. We had to wait awhile to get in line, and I had to stand up because my almost 60-year-old legs and feet were going to sleep.
We enjoyed visiting in the back of the truck. I discovered Evan knows a lot about fire trucks, among other topics. He is quite a raconteur. As Lynn put the truck in gear, he said this was his first time to be in a parade at night, and that it was totally worth his time.
We followed the procession through town. Kookie was mostly on high alert and was well-behaved, but I discovered before we got to the depot that he had apparently ingested too many snacks and had thrown up between Quinn and me.
Nevertheless, we waved and wished everyone "Merry Christmas." My mom was among those in the crowd, along with many friends. It was when we got back to the ballfields that I figured out the jingle bells were still in the sack – the one Lynn gave me to pass out to all our parade riders.
After the parade, Lynn, Clair Lynn, Quinn and I stopped by Wendy's near Moreland for some supper. As we talked, both girls said they would like to go see "The Grinch." I checked my phone and figured out we could make the 9 p.m. show if we hurried.
We got there, and I discovered I had enough credits to get two free tickets. The movie was great – filled with laughs. I wasn't sure I would like the reworking of Dr. Seuss's classic tale, but I did.
The theme of "The Grinch" is a reminder that Christmas is not really about presents or tinsel or blinking colored lights. The birthday of Jesus is a time for us to remember what real love is, and to be with people we love.
Headed home after a truck tradeoff, a sick puppy and forgotten bells, I realized that the perfection of Christmas comes in seeing it through the eyes of a child. Will DePane's little brother, Kenny, told their mother, Amanda, that Friday night was magical.
He was right.
Winston Skinner is the news editor of The Newnan Times-Herald. He can be reached at winston@newnan.com