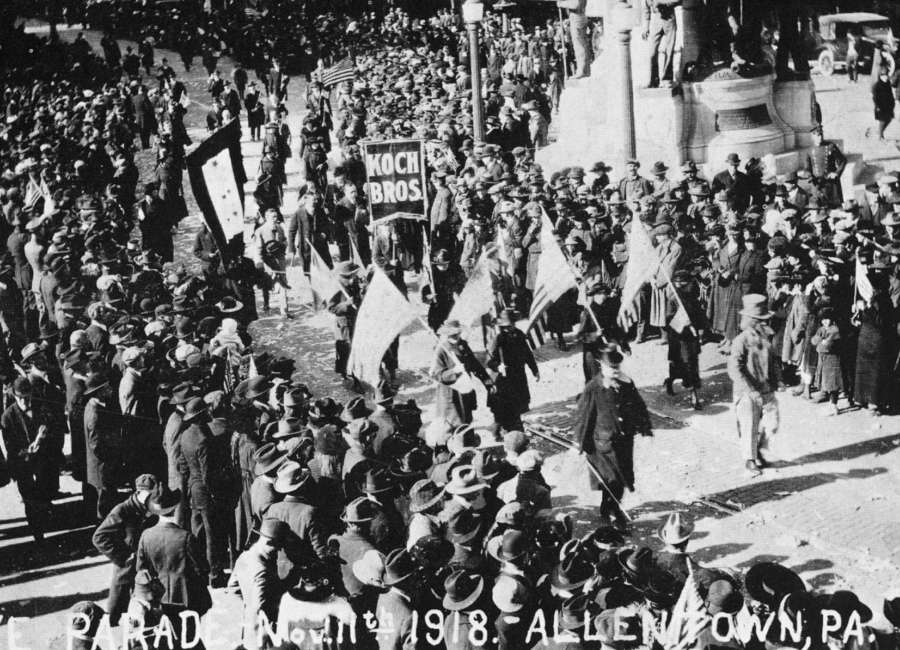 Bells will be ringing Sunday morning at 11 a.m., marking the 100th anniversary of the Armistice that ended World War I.
Armistice Day was celebrated annually following the close of World War I hostilities on the 11th hour of the 11th day of the 11th month in 1918. Armistice Day was renamed Veterans Day in 1954.
The U.S. World War I Commission is sponsoring Bells of Peace this Sunday. Churches – and any other organization with a bell – are asked to toll their bells 21 times at 11 a.m. –as a musical 21-gun salute to remember those who have fallen in battle.
Several local churches are ringing their bells at 11 a.m. to mark the anniversary.
Other Veterans Day events are taking place on Saturday. Newnan's annual Veterans Day Parade will start Saturday at 10 a.m. The route starts at city hall and ends at Veterans Memorial Plaza in the city park at Jackson Street and Temple Avenue in downtown Newnan.
Nathan Thompson, who started the parade in 2014 to memorialize family members who served in the military, is organizing the event again this year. 
Also on Saturday, the Newnan High School Student Vet Connect program is holding a Veterans Day 5K at 8 a.m., the same day. Entry fees are $20 for NHS students and $25 for all others. There will also be a free 1-mile Fun Run for all participants.
For more information about the 5K, email frank.henderson@cowetaschools.net
Local veteran John Lager has been encouraging churches and other organizations to ring their bells 21 times at 11 a.m. Sunday. Churches committed to participating in Bells of Peace include:
•Lovejoy Memorial United Methodist Church, 60 E. Washington St.
•Newnan Presbyterian Church, Greenville Street. "Newnan Presbyterian will be participating in this event as part of our youth-led service," Jenni Parnell said.
•Moreland United Methodist Church. "Moreland United Methodist Church will be participating in the bells of peace by tolling the bells at the beginning of the 11 a.m. worship service," member Emily Wilbert said.
• Allen-Lee Memorial United Methodist Church, Lone Oak. The historic school bell from Luthersville School will be rung. Attendees are encouraged to wear red, white and blue.