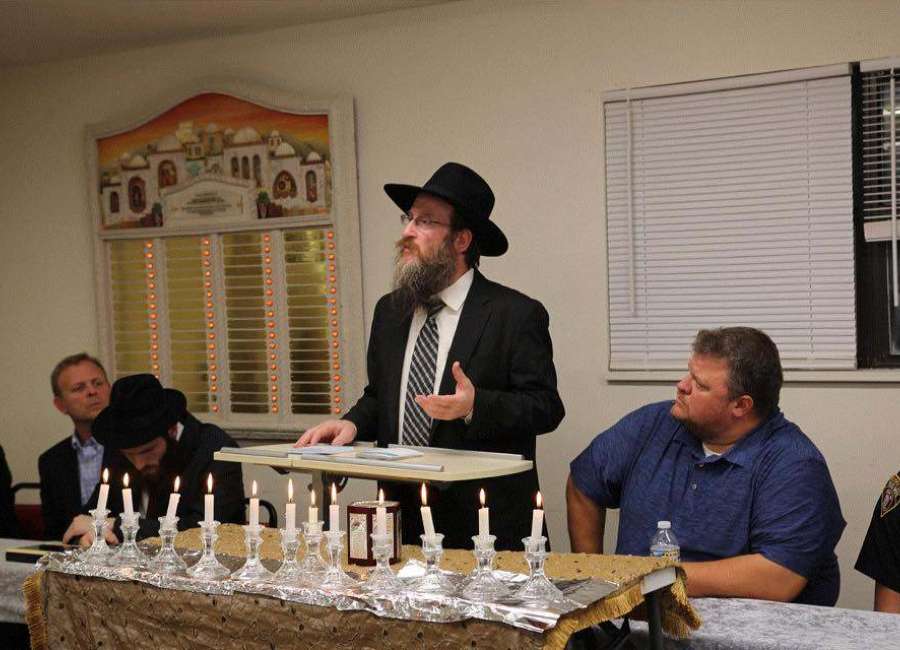 Chabad of Peachtree City held a time of prayer and reflection Tuesday night during a ceremony honoring the victims of the Tree of Life synagogue massacre. 

The shooting spree killed 11 people Saturday, Oct. 27, as they were worshiping during morning services inside the synagogue in Pittsburgh, Pa. 
Seven more people were injured in the attack.
Members of the Chabad community lit 11 candles – one for each of the victims – and prayed for their families. 
Rabbi Rossi Lew said he held the vigil to not only remember the victims, but to unite the local community, no matter what their beliefs are. 
There were several guest speakers on hand at the ceremony, including Tyrone Mayor Eric Dial, Peachtree City Mayor Vanessa Fleisch, Fayetteville Mayor Ed Johnson, Tyrone Chief of Police Brandon Perkins, Lt. Brad Williams with the Peachtree City Police and Susan Burden with Congregation CBI in Fayetteville.
Funerals for the 11 victims are starting to be held around Pittsburgh.
The alleged shooter Robert Gregory Bowers, 46, was captured, arrested and faces multiple state and federal charges.