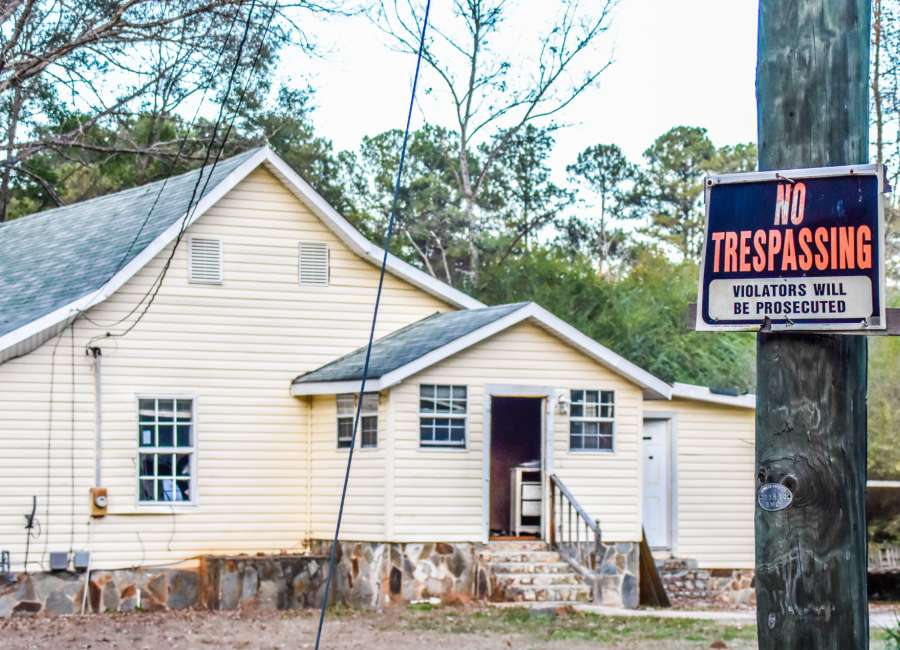 Pastor Tamarkus Cook of St. Smyrna Baptist Church is recovering after he was physically assaulted by a stranger on property owned by the church.
Cook said issues with trespassers began when his church, located on Heery Road, purchased a house next door several years ago with the goal of using the lot for extra parking. Since the purchase, the church has been experiencing issues with vandalism next door, according to Cook.
"We boarded up the windows, but they took them back down," Cook said. "They've broken windows and spray-painted the interior with gang signs."
So when Cook was passing by the house on Wednesday and saw a car in the driveway, he wanted to investigate. Cook got out of his car and approached the home.
Suddenly, a man Cook described as around 6 feet tall, and between 250 to 300 pounds, barreled toward Cook, grabbed him by his jacket lapels and head-butted him.
While lying on the ground, Cook said he saw the man coming back toward him again. Still reeling from the impact, Cook said he pulled out his gun and fired several shots into the air.
Cook said the man immediately ran to his car and drove away.
He later tried to give a description of the man and his car to police.
Cook was initially taken to the Piedmont Newnan Emergency Room for CT scans and stitches, but due to the severity of his injuries, he was later transported to Grady Memorial Hospital.
At Grady, a trauma surgeon performed an evaluation and determined Cook suffered several facial fractures and an eye abrasion, according to family members.
Cook said he's doing his best to rest and recover, but doesn't plan on being out of commission for long. In fact, he said he still intends to preach this Sunday.
Investigators are still working on the case, but Cook said he's not letting the incident change his outlook.
"More than anything, this moment speaks to the necessity to be vigilant no matter where we are," Cook said. "The goal was to be brotherly, not confrontational and we try to avoid calling the police whenever possible. We didn't get a chance this go-around."