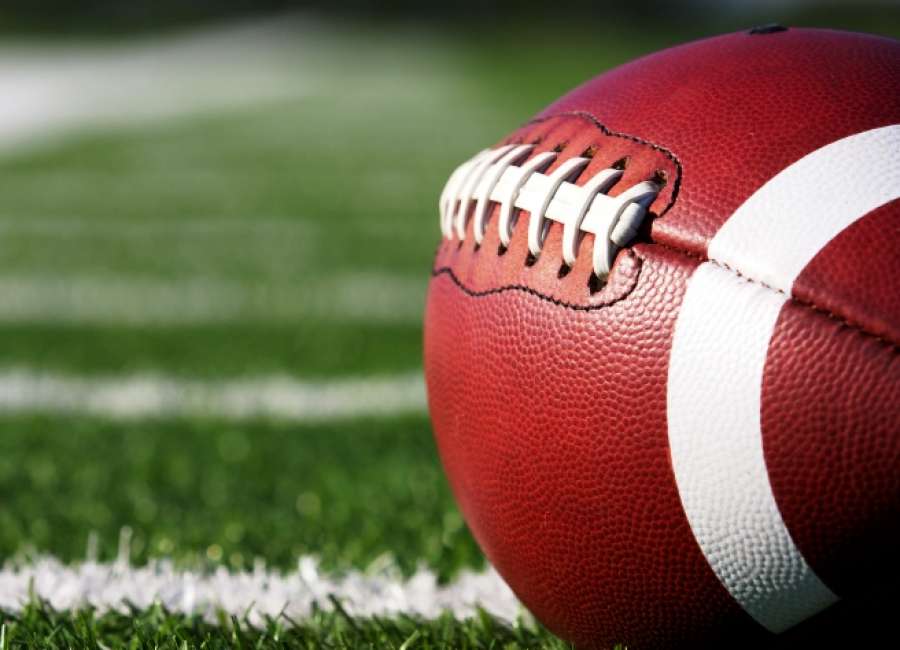 The Newnan Cougars and Heritage Hawks each got wins Friday night in their high school football games to close out the regular season.
Full details will appear in the Sunday's print edition of the Newnan Times Herald:
Newnan, 28, East Coweta 16: The Brantley-Knott Water Jug hadn't been able to take a victory bus ride home for the past four seasons.
But Newnan changed all that on Friday.
The trophy, crafted out of an old metal Igloo Cooler that has continued to grow in stature since its inception in 2012 and named after the longtime head athletic trainers at Newnan and East Coweta high schools, stayed put for the first time in four years.
The Cougars took it back home after using a pair of touchdowns just over four minutes apart in between the third and fourth quarters en route to a 28-16 victory over the host Indians at Garland Shoemake Stadium.
"We've been in this thing two years and it's been two really good football games," Newnan head coach Chip Walker said after both he and East Coweta head coach John Small experienced an indoctrination to the rivalry in respective first seasons in 2017 in a 30-28 final. "It's a really good rivalry, there's no doubt about that. It was a lot of fun."
Both sidelines, however, had to deal with the ebbs and flows that come with a 'good rivalry' in a game that had both teams taking leads in the first quarter.
East Coweta shook off an immediate Newnan touchdown on the opening possession of the game, taking advantage of a short punt and then a punt block by Indians senior Dantarius Chunn to grab a 13-7 lead after the opening period behind two touchdown runs by senior running back Gerald Green.
Much like a previous victory by Newnan a year ago, the lead swung back and forth five times before it stayed in the Cougars possession when sophomore Bryson Moss scored on a fourth-down try from just in front of East Coweta's end zone for a 21-16 lead with 2:38 left in the third quarter.
Newnan set up the scoring drive on the second of three interceptions by Cougars defenders that led to 14 points.
En route to a 200-plus yard passing effort that began immediately on a 70-yard swing pass to fullback Omarion Florence on Newnan's first offensive snap, sophomore Michael Maginnis threw for two scores capped off by a 63-yard catch and run by senior Woody Waters that put the game out of reach.
Open in the slot for a quick strike on a tunnel screen, Waters split between converging defenders and outraced East Coweta's secondary to the near pylon with 6:21 to play.
"We ran the bubble [screen] about 10 times last game. We knew they were going to take that away, so it was kinda of a tunnel screen off the bubble and it was wide open, " said Waters, who earned the MVP award during a stop by the Great American Rivalry series. "We got a be 4-1 in the region, beat Northgate and East Coweta. Not a lot of Newnan teams get to do that."
Newnan all but iced its second straight victory in the annual rivalry game on Malik Hussie's interception two plays later.
"We've been practicing so hard to get this win," Hussie said, sharing the moment with twin Tyriq, a senior running back in the siblings' final Newnan-East Coweta game. "It really meant a lot to us. So we just came and did what we had to do. EC's got a good team, but we just played our butts off and got a win."
Senior Kyle McDonald added a touchdown catch that allowed the Cougars to regain a 15-13 edge with 28 seconds left in the first half following an interception inside the East Coweta 35-yard line. Newnan tacked on a successful two-point conversion off a faked extra-point that had senior holder Logan Hudson connecting with Tre Bridges.
The Indians, however, immediately came back to open the third on an extended drive dominated by handoffs to Green, a Division I commit at Georgia Southern.
An 11-play march just inside Newnan's 10-yard line stalled, however, forcing East Coweta to settle for Dylan Lewis' 31-yard field goal with 6;59 left in the third for a slim 16-15 advantage.
After forcing a Newnan punt, East Coweta took over with a chance to add to its lead, only to have Denzel Boston step in front of an Indians pass. From their opponent's 41-yard line, the Cougars quickly marched for a go-ahead score from Moss to take a lead for good.
Heritage 51, Loganville Christian 0: The Heritage Hawks used big plays by the offense defense and special teams Friday night to secure their GISA Region 1-AAA title.
With the region win, the Hawks have earned  a bye in the first round of the playoffs and home field advantage through the state title game.
"We really wanted to set ourselves up at the beginning of the season to be region champs , now we want to set ourselves up to be successful in playoffs," Heritage head coach Michah Alba said.
After keeping the game close and leading just 7-0 at the end of the first quarter on a Wright Arnall touchdown, the Hawks expanded the lead to 28-0 at the end of the first half.
David White and  Wright Arnall returned second-quarter interceptions  for touchdowns to give the Hawks momentum.
Peter Nell returned the opening kick of the second half for a touchdown and the Hawks never looked back.
Nell also blocked a punt out the end zone for a safety.
Brandon Scruggs had the longest run of the night, a 73-yard rush for a touchdown and Camden  Trammell put an exclamation on the victory with the final touchdown when he plunged in from the one to make it 51-0.
The fourth quarter was played with a running clock.
With the win, Heritage closed out the regular season with an 8-2 record.
"We paid attention to the little details tonight and big things happened," Alba said.
Mays 30, Northgate 29: The Northgate Vikings are headed to next week's playoffs with a 6-4 overall record after losing a 1-point heartbreaker to Mays at Lakewood Stadium Friday night.
The loss snapped a four-game winning streak by the Vikings.
Northgate will open the playoffs on the road as the No. 4 seed.
Wesleyan 17, Trinity 10: The Trinity Lions closed out their first season in the GHSA with a hard-fought loss on the road to the Wolves in a Region 5 1-A contest.
The Wolves built a 10-0 lead at the half , before allow the Lions to score their only points of the game in the third quarter.
Wesleyan added a touchdown in the third quarter to push the score to the final 17-10 margin.
Trinity did its scoring thanks to special teams, getting a 39-yard field goal from Ethan Aldridge and a 98-yard kick return from Shamari Reed.
The Lions snapped a four-game winning streak, but will head to their first GHSA playoff with a 7-3 record and a No. 4 seed.