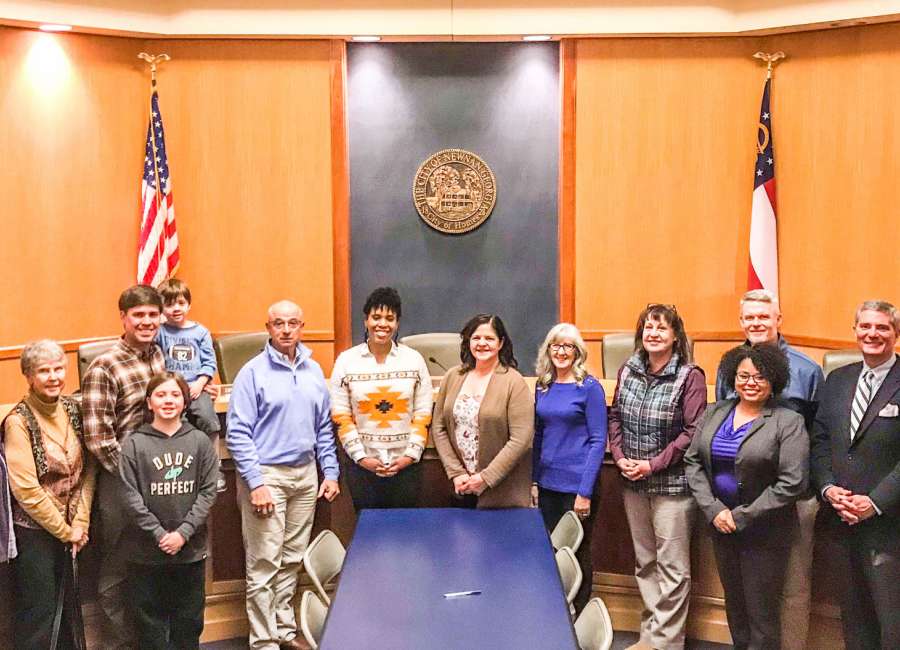 The city of Newnan recently recognized its 2018 Newnan Citizen Academy graduates.

The free seven-week course is provided for city residents, business owners and property owners who are over the age of 18 to educate and inform them about all of the aspects of city government in Newnan.
"It is an intensive, hands-on program on departmental operations and how critical decisions are made that affect the quality of life in Newnan," said Hasco Craver IV, assistant city manager for the city of Newnan.
Participants are given the opportunity to tour city facilities and hear directly from department managers, professional staff and elected officials.
2018 Newnan Citizen Academy Class Graduates include Amy Craven, Ashley Reeder, Scott Berta, Brent Snograss, Christina Emerik, Javier Osma, Jessica Skinner, Joyce Estep, Julie Mezzatesta, Kevin Daniell, Lynda Gaveli, Marie Estep, Maura Bercik, Rachel Rivenbark, Rebecca Estep, Robert Ribeiro, Sandra Pointer, Shanee' Murrain, Tammy Prutu and Tim Ross.
"Plans are currently underway for the next Citizen Academy class that will take place in early 2019, so if anyone is interested please stay tuned to the city's social media pages and website for more information," said Ashley Copeland, communications manager for the city of Newnan.