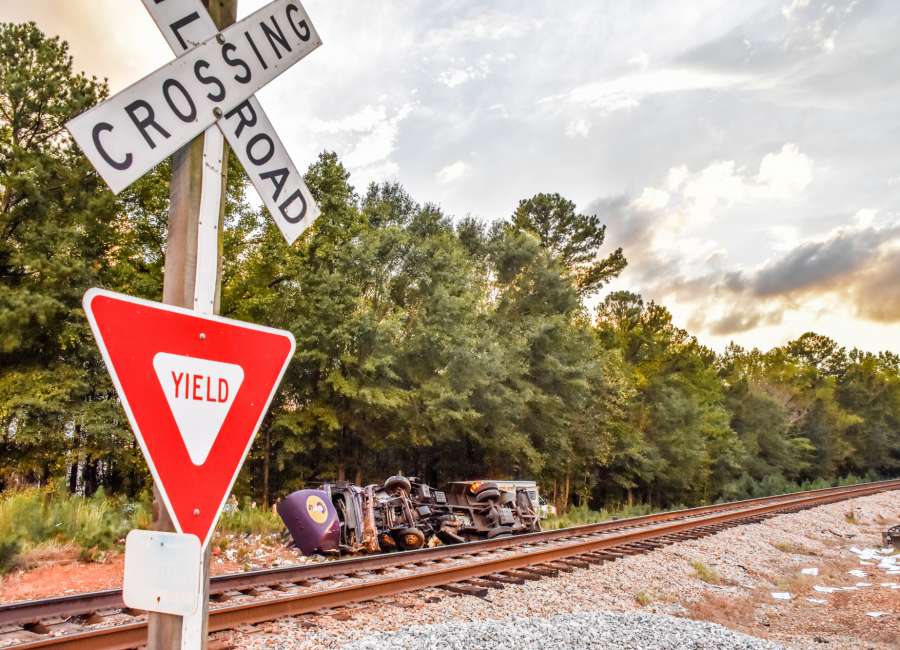 A fatal train accident marked the second incident on the same stretch of railroad track in less than a week.

Scott Brannon Duke, 41, of Acworth, Ga., died as he was attempting to cross the railroad tracks at Groover Road and N. Hwy. 29, where his truck was struck by an oncoming train, according to Sgt. Mike Searcy with the Georgia State Patrol.
A CSX train struck the right side of the truck, which caused the truck to rotate and overturn before it came to a rest between the railroad tracks and Groover Road. The truck landed on its right side, facing northeast, Searcy said.
Duke was reportedly unrestrained and ejected from the truck upon impact. He was pronounced dead at the scene of the wreck, according to Coweta County Coroner Richard Hawk.
Duke was the sole occupant of the truck, and no one else was hurt in the crash, Searcy said.
There are no crossing arms or lights where the train tracks cross over Groover Road.
Last Wednesday, a driver was hospitalized after his car was struck by a train near the intersection of Wash Johnson Road and N. Hwy. 29. That intersection is two miles south of Monday's crash.