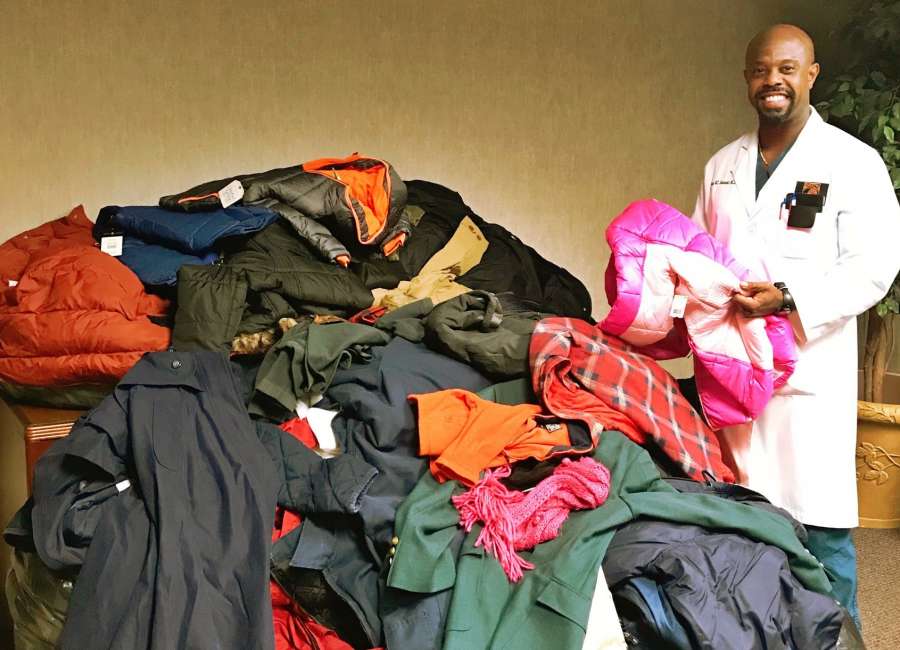 As cold temperatures begin moving into the state, one orthopedic group is making sure some people stay warm.
Resurgens Orthopaedics is holding its 10th annual Coat Drive.
"Dr. Gary Stewart decided to do it 10 years ago and everyone got excited about the idea," said Molly Neace, site manager for the Resurgens Orthopaedic and Spine clinics in Newnan and Fayetteville. "I've been in here five years now and each year people regularly bring in coats, including patients and other people who hear about the drive."
The clinic is collecting new or gently used coats, sweaters and vests – anything to keep men, women and children warm during the winter months – now through Dec. 21.
The coat drive is the brainchild of Stewart, who wanted to give back to the community during the holidays. The project started in 2009 as a localized initiative that grew to include all 24 Resurgens Orthopaedic locations, officials said.
The coats are donated to Atlanta-area shelters and the Haven House, a domestic violence shelter in Henry County. Different organizations in other communities, such as Newnan, are chosen each year.
"The annual coat drive has grown exponentially over the past ten years, and it has been wonderful to see the many people it helps," Stewart said. "Many times men, women and children at shelters come in with not much more than the clothes on their backs. Haven House and others like it provide shelter, resources and hope – and we are happy to do our part to help their wonderful mission."
"Providing something as simple as a coat is one of the best gestures you can do," Neace added. "Making someone more comfortable when it's cold means a lot to people who may not have a coat or be able to afford one."
Anyone wishing to make a donation can drop off their clothing items at Resurgens Orthopaedics inside the Newnan Professional Center at 2301 Newnan Crossing Boulevard, Suite 100.