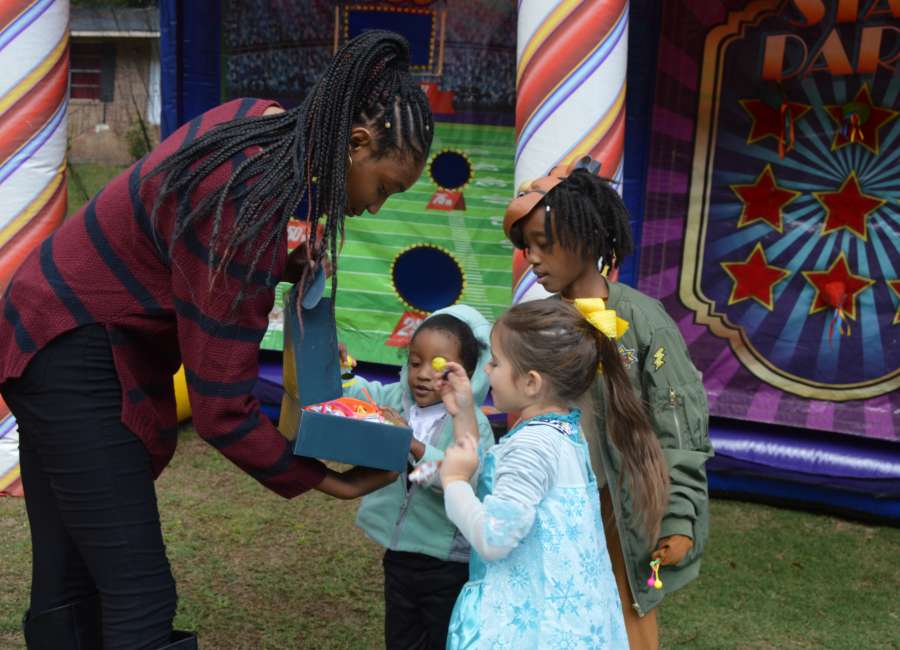 Witches, tigers, ghouls and even Elsa from the hit movie "Frozen" showed up Saturday for a bewitching good time at the Howard Warner Boys and Girls Club at 55 Savannah Street. 
The Boys and Girls Club, along with Newnan Chapel United Methodist Church and Hope Global Newnan held a Trunk or Treat for children of all ages. 
Kids could "trick or treat" from car to car in the parking lot, play games and win prizes. 
"We wanted to let people know we are a church that helps and serves the community," said Rev. Terri Lemons, pastor of Newnan Chapel UMC. "We want to make our community stronger and fun for our children ... Jesus loves them through us."  
Lunch and drinks were also provided for free for children and adults.