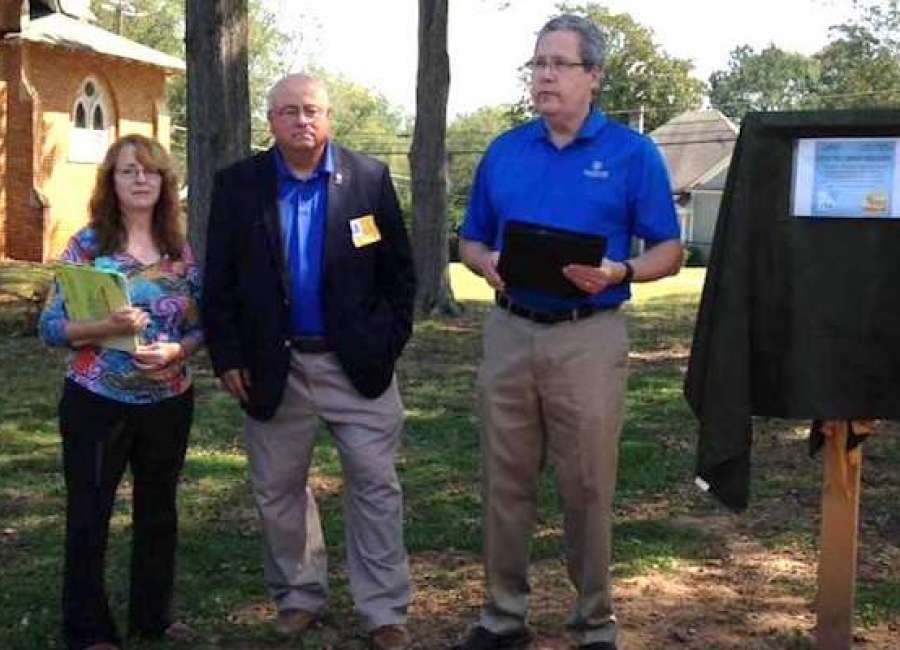 A dedication ceremony for Senoia's newest Little Free Library will be Sunday, Oct. 28 at 3 p.m. at the Senoia Housing Authority Park.

The project is the result of a partnership between the Optimist Club of Senoia, the Coweta Association of Retired Educators (CARE) and the Housing Authority of the City of Senoia. Little Free Library is a nonprofit organization with the goal of inspiring a love of reading, building community and sparking creativity by fostering neighborhood book exchanges around the world. 
Through Little Free Libraries, millions of books are exchanged each year, profoundly increasing access to books for readers of all ages and backgrounds. A Little Free Library is a small, freestanding box with two shelves to hold books, providing uninterrupted access to materials to encourage reading.
Volunteers monitor and restock with mostly children's books, giving readers a constant supply of books. Senoia Optimists have sponsored two other Little Free Libraries in Senoia – one at the Seavy Street Park and one on Main Street near Beez Freeze. Members of the club provided the funds and volunteers to purchase and install the Little Free Libraries.
Optimist Club is a civic organization that focuses on serving youth and the community. For more than 30 years, Senoia Optimists have provided scholarships, held oratorical and essay contests, and partnered with other local nonprofit groups, holding three annual fundraising events in Senoia: A fall barbecue, a spring pancake breakfast and a spring Taste of Senoia. 
 
CARE is group of retired educators who meet to discuss current events for retirees as well as to raise funds to provide scholarships for prospective teachers. The group's mission is to provide timely information to retirees in the educational system and help defray higher education costs for future students. As educators, members continue to support education of the area youth, and they have pledged to donate books and workbooks for the newest Little Free Library in Senoia.
The Housing Authority of the City of Senoia will host a free cookout for the public to celebrate the dedication of the library.
For more information about Little Free Library program, visit www.littlefreelibrary.org .