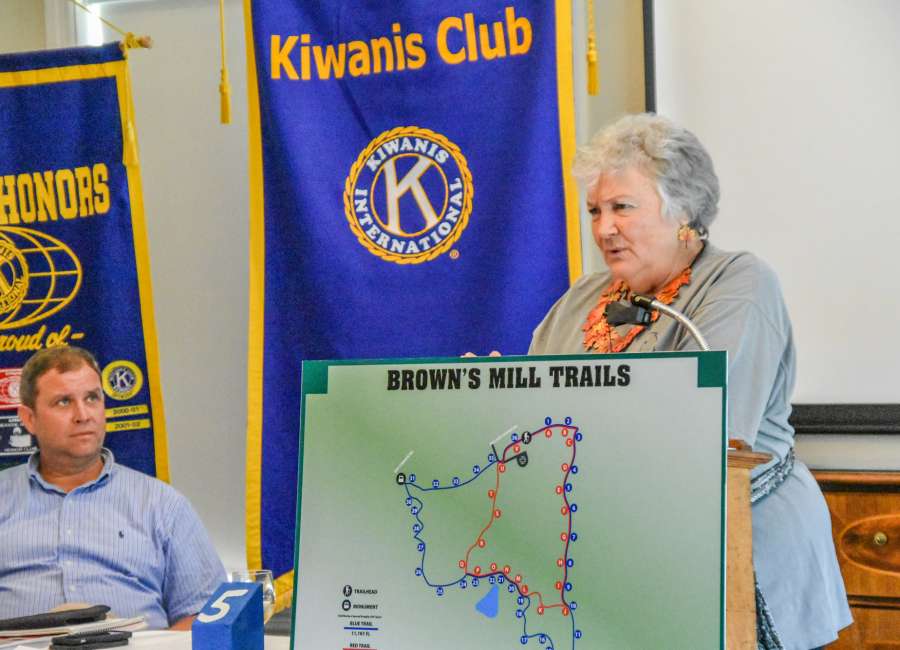 Carolyn Turner, president of the Brown's Mill Battlefield Association, presents a map of the new trails at the Brown's Mill Battlefield to the Newnan Kiwanis Club on Tuesday. 
The battlefield has undergone extensive landscaping to make new walking and running trails, and the association has installed all new signage along the trails for the official opening this weekend. 
The Brown's Mill Battlefield site is located at 155 Millard Farmer Road, Newnan. Hours are 8:30 a.m. to dusk Monday through Saturday and 1:30 p.m. to dusk on Sundays.