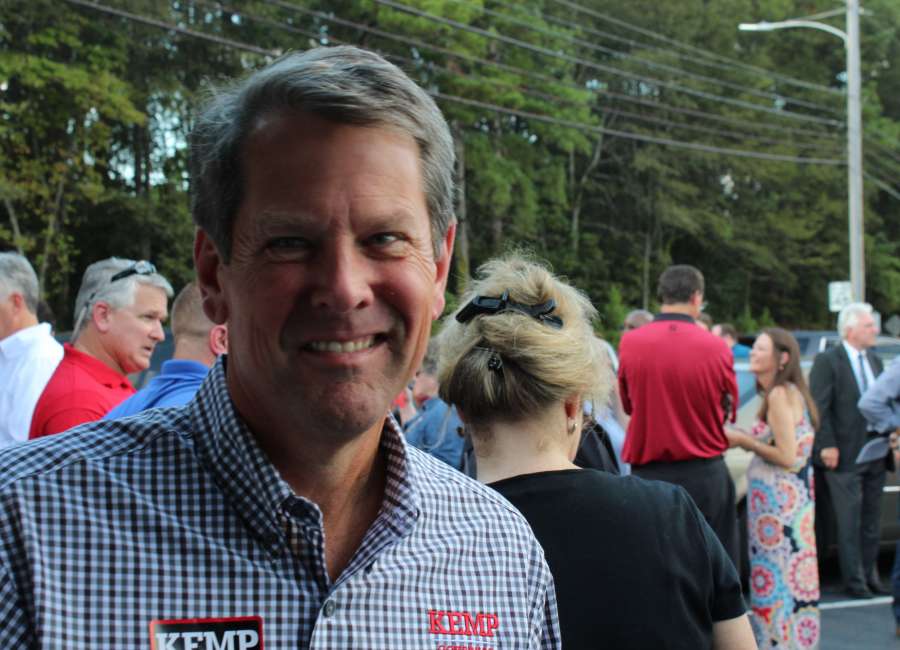 By JEFFREY CULLEN-DEAN / jeffrey@newnan.com
Brian Kemp stepped off his bus to fanfare and applause from his supporters at Sprayberry's Barbecue on Jackson Street on Tuesday.
Greg Palast, an investigative reporter, was waiting for him.
"I'm investigating Brian Kemp," Palast said. He was there with BET doing a segment on the governor-candidate.
Palast quickly moved close to Kemp and asked about the allegations of voter suppression by the candidate, who currently oversees the state's elections as Georgia's secretary of state.
Kemp ignored him and continued to greet the people around him. Palast shouted the question again.
"Stop it. There's children here," one woman shouted at him.
Palast said a few of Kemp's supporters kept him away from the candidate.
During Kemp's introduction, Palast was removed from the event by a local law enforcement official.
Palast, along with the Rainbow/PUSH Coalition, the Georgia Coalition for the People's Agenda, The New Georgia Project, and members of the SCLC, are leading a federal lawsuit against Kemp for removing over 500,000 names from the voter roll in 2017.
"It was really awful that he showed up at a rally for him. I don't think anybody's being purged," said another spectator.
Palast has published a database on his website containing the names of each voter who had their registration removed so they have a chance to re-register before the Oct. 9 deadline.
Kemp has "refused interviews from Rolling Stone and myself," said Palast. "And I really shouldn't have to sue him to get info. And I shouldn't have to be thrown out of barbecue joint."
Palast said Kemp is entitled to his safety, but that shouldn't prevent him from being asked questions.
"Right now we are in a battle for the soul of our state," said Kemp, while protesters gathered across the street.
Darrell Hayes and Dottie Cohen came to protest Kemp's appearance. Cohen said they wanted to show there's opposition to Kemp.
"Kemp is fomenting fear. It's wrong. And somebody needs to stand up to the lies. We think he's everything America shouldn't be," said Cohen.
The Georgia voter registration deadline is Oct. 9, and the midterm elections are Nov. 6.