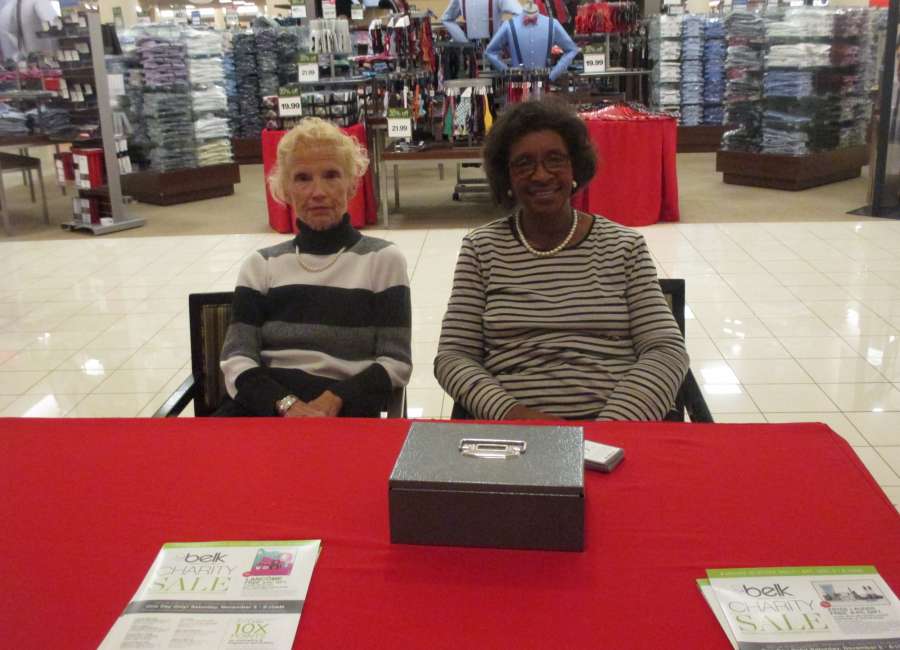 With the holidays just around the corner, the Belk Charity Sale is returning – offering discounts on top designer brands and the opportunity to support local charities.

Volunteers with local non-profits and churches have been busy selling tickets for the private ticketed event which will be Saturday from 6-10 a.m. Selling organizations keep the money from the ticket sales.
The first 100 customers at each store will receive a Belk gift card ranging in value from $5 to $1,500. In addition to savings on most purchases, Charity Sale shoppers can also redeem their ticket for $5 on a purchase.
Some local groups have also been pre-selling tickets at Belk at Ashley Park. Among the groups selling tickets are Helping Hands for the Deaf, Lamdba Alpha, the Moreland Cultural Arts Alliance and Save Our Kids. The Life Church and Allen-Lee Memorial United Methodist Church in Lone Oak are also participating.
Charity Sales have been held at Belk each spring and fall for years. This year – for the first time – there also was a Back-to-School Charity Sale, which was held Aug. 25.
Since 2012, the Belk Charity Sale has contributed more than $50 million in donations to more than 6,000 non-profits across the 16-state area where Belk operates.
"Our charity sales give back to the organizations supporting our local communities while giving some great discounts to our customers," said Lisa Harper, CEO of Belk. "Serving our hometown communities has been at the core of Belk's values for the last 130 years."