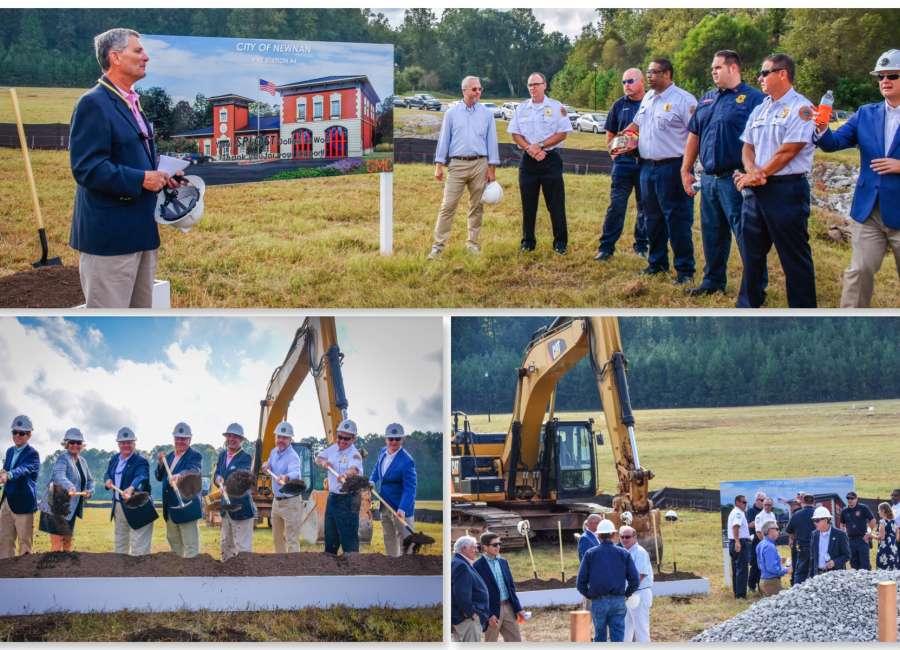 City officials, members of the Newnan Fire Department and employees of Headley Construction officially broke ground for the new Fire Station 4 Monday morning.

The groundbreaking ceremony was held at 3 Farmer Commercial Park Drive – directly off Millard Farmer Industrial Boulevard – where the new station will be located.
"The new location will help to bring faster response times for neighborhoods while increasing the level of services that we provide to the citizens of Newnan," said NFD Chief Stephen Brown.
The 7,347-square-foot station will house 24-hour staffing for one engine.
Mayor Keith Brady thanked the citizens of Newnan and Coweta County for voting on the SPLOST which helped fund the fire station, which also allowed the city to avoid any long-term debt as a result.
"The most important thing we do at the city of Newnan is keeping our citizens safe," Brady said. "Supporting things like our public safety building and this new fire station help support that network of safety for our citizens which is critically important."
The new station is expected to be completed in nine months, officials said.