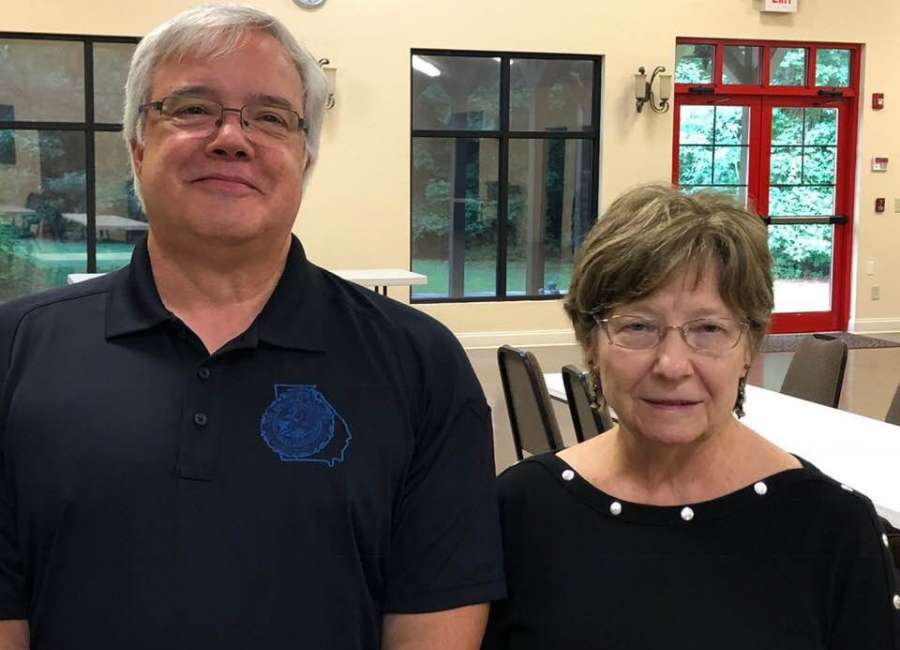 The Cathedral of Christ the King near Sharpsburg has had its campus assessed for security.

Col. James Yarbrough of the Coweta County Sheriff's Office recently completed a security assessment on the buildings and campus. He was accompanied by by Bishop David Epps and by Karen Romano-Taylor of Peachtree City, chair of the cathedral council.
The results of the assessment will be reported to both the church's rector's council and the full membership of the cathedral council.
"It was great to have Col. Yarbrough's input and assessment," said Epps. "We thought we were pretty secure, and now we can make our structures even more secure and our people more safe."
The Coweta County Sheriff's Office offers the assessment program, Defending the Flock, at no cost. 
Yarbrough said he has done Defending the Flock at about 17 churches.  "We'll be glad to do them for anybody," he said.
To contact Yarbrough about Defending the Flock, call 770-253-1502.