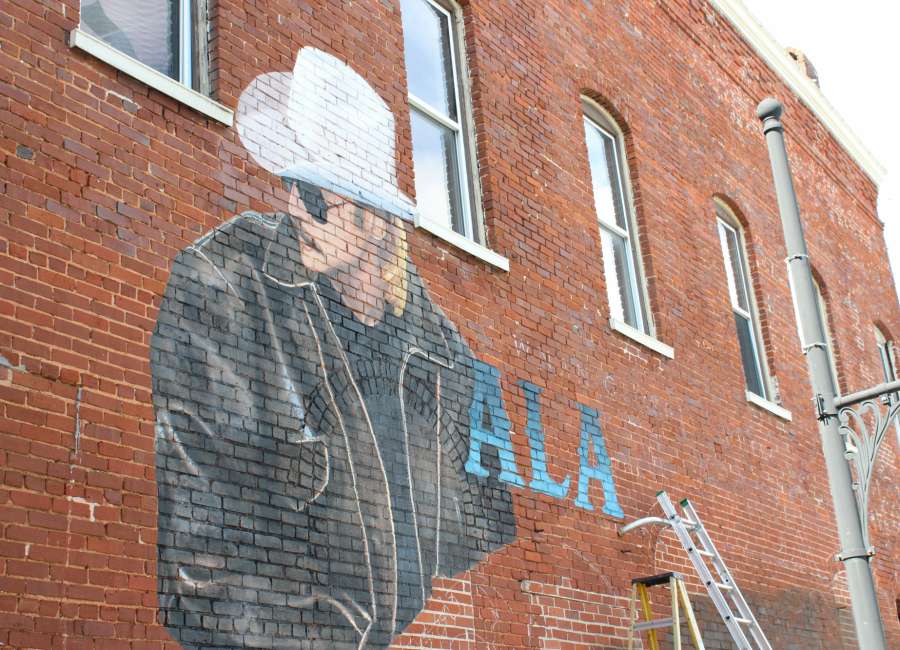 By JEFFREY CULLEN-DEAN
jeffrey@newnan.com
A mural of Alan Jackson is being painted on the side of the Redneck Gourmet building in downtown Newnan by painter Tim Davis, the current Newnan artist-in-residence.
"We expect this to be our most popular mural. We wanted the most visible location we could get," said Robert Hancock, a board member for ArtRez, Newnan's artist-in-residence program.
Hancock said he thinks that merchants within a couple blocks of the mural will benefit from the people coming by to see the painting.
He said the ArtRez board approached Jackson's office about doing a mural, and per their request, they reached out to Tim Davis.
Davis previously painted a mural in Nashville, "Legends," featuring country music stars, among them Alan Jackson.
"We think hundreds of people will get off the interstate to get a selfie with their superstar Alan," said Hancock.
Coincidentally, after Hancock had spoken with Jackson's office, an Alan Jackson mural had been suggested as a way for Newnan to attract more tourists in a report from the state, according to Hancock.
Davis began work on the mural Sept. 29, and says that he expects to finish it next week.
Alan Jackson had planned to make an appearance after the mural was complete, but after the death of his son-in-law, Ben Selecman, Hancock said it is unknown if he will still make the appearance.
Jackson and his wife, Denise, both grew up in Newnan and have siblings and other relatives living in Coweta County.