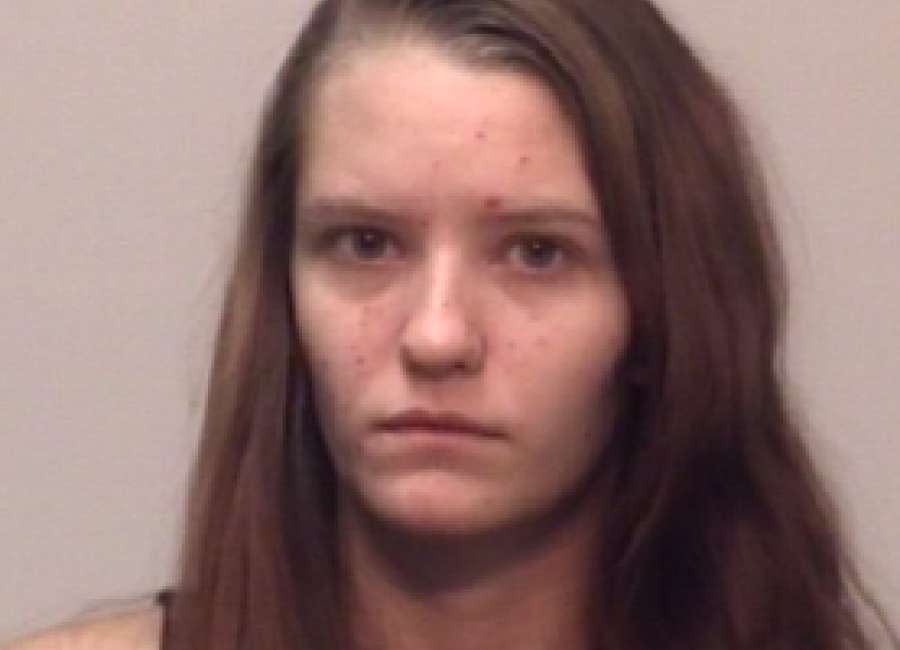 A Newnan mother remains in jail after leaving her toddler in a car while she smoked marijuana in a friend's apartment, according to police.
Tristen Shayne Formby, 22, faces charges of child cruelty and marijuana possession, according to jail reports.
Two officers from the Newnan Police Department responded Friday to the parking lot of Jackson's Landing Apartments after a caller told 911 a toddler had been left in a parked car for at least 45 minutes.
Police removed the 2-year-old child from the vehicle, which was running but had no air conditioning. The officers gave the child some water while allowing him to sit inside an air-conditioned police cruiser, according to the police report.
The child was upset and reportedly told police "mama went bye bye." Police said the child was sweating and his skin was hot to the touch.
Coweta County EMS checked the child's vitals after he cooled down.
Officers turned on their emergency lights to try and attract the attention of the child's parents.
Approximately 15 minutes later, Formby approached her car and told police she was visiting friends, but she didn't realize she had been gone for so long, according to the police report.
She reportedly told police she didn't want to wake up her sleeping child and she thought she left her air conditioner running. Police told Formby the doors of her car were unlocked and vehicles are commonly stolen when they are left running.
Officers found a plastic bag of marijuana in Formby's front pocket, and she reportedly admitted to smoking marijuana in the apartment while her child was in the car, according to the report.
The toddler was turned over to his father, Kristopher Formby. On Friday, Kristopher released a statement:
On behalf of Baby K and my family we thank the good samaritan noticing and calling 911 when Baby K was in desperate need of assistance. 
Thank you also, to the police that took possibly life savings assistance as well as the emotional support he was needing. To our friends and strangers that have written their concerns and prayers for our angel and family, we thank you too, please continue, our journey has just begun.  
I and my immediate family are working with the Department of Children and Family Services to make sure Baby K is safe, physically and emotionally, in present and future time. He is and will remain our priority. 
Unfortunately, anyone that has had substance abuse within their family are aware how easily it is to hide until tragedy strikes. 
We were blessed that our tragedy was curtailed by heroes. At this time, we ask for privacy for the sake of Baby K. 
While we understand the outrage toward Tristen Formby, as we feel it also, in order to raise Baby K to be a good man, he cannot be raised with resentment in his heart toward the woman that gave birth to him. 
While we fully intend to follow all the plans and pathways DEFACS implements and we have no crystal ball regarding the future of actual reunification of mother and child, the firestorm of hate towards her is not good for him. 
Thank you for your concern in this matter. I am so incredibly thankful for my family and friends, surround yourself with believers, for they pray for you when you can no longer pray for yourself.