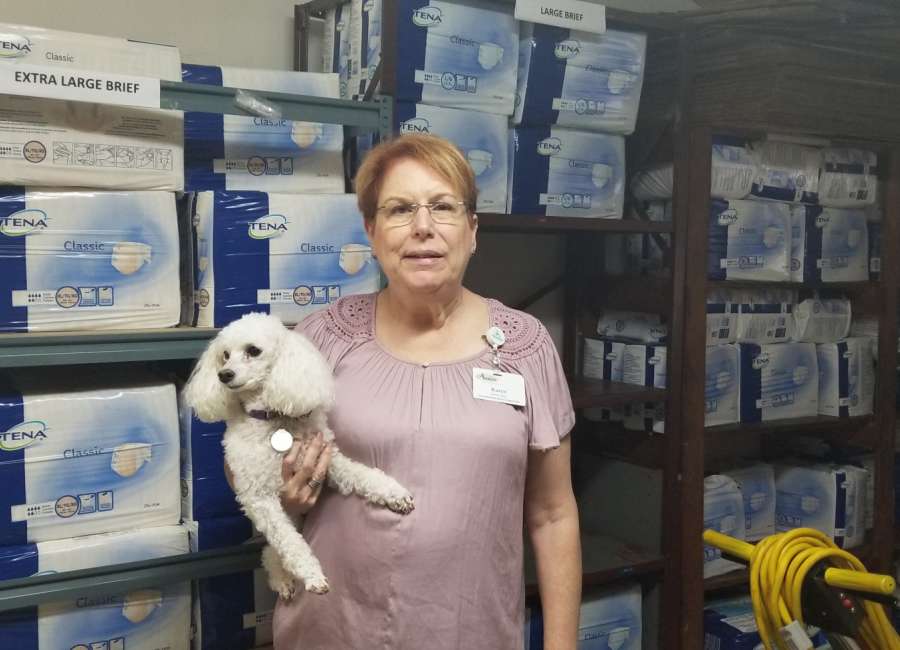 More seniors are working past retirement age or considering returning to work after retirement, according to a new survey by Home Instead Inc., which specializes in senior homecare.
More than 53 percent of workers approaching retirement in the next five years believe they will likely return to work, according to the survey.
Of those planning to return to the workforce, 68 percent said they will change industries. Of survey participants who already have "un-retired" and returned to work, 65 percent changed industries. Eighty percent of both groups said they want to make a meaningful impact in their communities in their post-retirement years through volunteerism or a role involving caregiving, teaching or giving back.
Factors for returning to work included boredom, keeping a sharp mind and finding new challenges. 
Catherine Collinson, CEO of Transamerica Center for Retirement Studies, reaffirmed that with people living longer than ever, it's important to focus more on maintaining a sense of purpose than holding on to the outdated benchmark of retiring at age 65.
 "With (Baby Boomers) blazing the way, full retirement is no longer a point in time," Collinson said. "The transition could be a decade or more, and involve shifting gears and working in a different capacity or finding a flexible arrangement, all with more time for family."
Local resident Karen King is the environmental services supervisor at Avalon Health and Rehabilitation on Spring Street in Newnan. King oversees housekeeping, laundry and some supplies. 
She worked for the state of Georgia for 30 years, supervising mental and substance abuse programs for adults and children at Pathways in Newnan. She retired at age 57, four years ago, but went back to work six months later.
"Work had always been a major part of my life," King said. "I really loved what I did, but I was ready to retire from it. "
King said she cleaned her house and even helped her neighbors clean to pass time once she retired, but she started to get bored. It took her six months to find a position.
"I didn't need to work financially, but mentally I did," King said. "My mother lived here at Avalon, and the administrator gave me a part-time job, but now I am full-time."
King said it was difficult finding a job after retirement, because she was often told she was overqualified.
"I didn't want a career or big push, just wanted a regular job to work and make a little money," King said. "My father is 86 years old, and he just retired. He worked part-time after that. I don't see myself stopping anytime soon. I work with a lot of younger people, and they help keep me on my toes."
In her spare time, King said she enjoys travel and spending time with her dog, Lu. She encourages any retiree wanting to return to work to start looking early and to be open-minded.
Chip Barron with Lindsey's Realtors Inc. continues to work in his family business along with his family.
"There are several reasons I still work," Barron said. "My health is good and I feel good. I love working with my brother Frank, my son Tom and my nephew Jess. I love coming to work, and we have a great group of people here. My brother is a great partner. We have a wonderful relationship. We shared the same bedroom growing up and sometimes, we even wear the same color shirt. It's our chemistry. We've always been very close."
Barron said he knows there's a day that he'll step down, but he doesn't plan on that day coming any time soon.
"I work just as much as I always have, if not more because of improved technology," Barron said. "I literally receive about 150 emails per day. I'm much more productive and much more busy."
Barron has been in the real estate business more than 40 years. 
When's he's not working, he said he enjoys spending time with his three children and six grandchildren, with another grandchild on the way.
So what are the some of the hottest post-retirement jobs? According to Tim Driver, CEO of www.RetirementJobs.com, today's older workers are considering a wide array of flexible options, including at organizations that meet the criteria for age-friendly workplaces.
"Retail sales clerks and bank tellers are among the most popular options, as are jobs that allow you to work from home, such as online tutoring. And caregiving is often a job where creativity is rewarded – giving you the ability to create activities for older adults and get a peek into what older life looks like," Driver said.