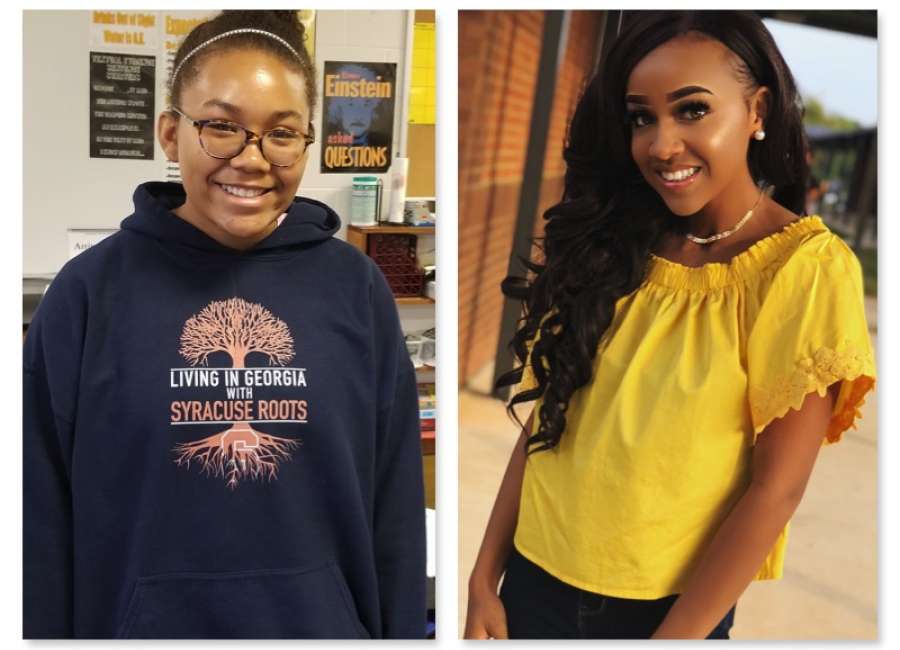 Two students from the Coweta County School System have been named to the state superintendent's student advisory councils.

Aaliyah Phillips of East Coweta High School and Jessica Hicks of the Central Educational Center were both chosen for state-level councils last week. Phillips, a junior, will serve on the high school council and Hicks, an eighth-grader, will serve on the middle school council.
State School Superintendent Richard Woods selected 120 Georgia students to serve on his annual councils from a pool of nearly 1,000 applicants. Students were chosen based on the strength of their essay answers, which focused on their ideas for public education, as well as on their community service experience. Those chosen attend public schools all over the state, in every Regional Educational Service Agency (RESA) district in Georgia.
Throughout the school year, middle and high school students will meet with Woods to discuss the impact of state policies in the classroom. Members of student advisory councils also will discuss other issues related to education, serve as the superintendent's ambassadors to their respective schools, and participate in service projects to benefit schools and students.
"I am super excited," said Phillips, who is a member of the track team and several clubs. 
She said she wants to discuss the need for immunizations, and also wants to advocate for creative work experiences in the classroom. Phillips credits Lee Middle School teacher Renee Ratcliff for inspiring her to apply for this year's council.
Hicks, part of CEC's 8th Grade Academy, studies broadcasting, among other pursuits. She said she wants to encourage Georgia schools to form student ambassador groups who visit other schools and investigate best classroom practices. Phillips credits her mother for encouraging her to apply for the student council.
Both students say they are looking forward to attending their first meeting in October and are excited about meeting students from around the state.
"Every day, I'm faced with choices that will directly affect Georgia's kids," Woods said. "Because of the students who serve on this council, I'm better able to make sound, informed decisions. I deeply value their input and involvement."