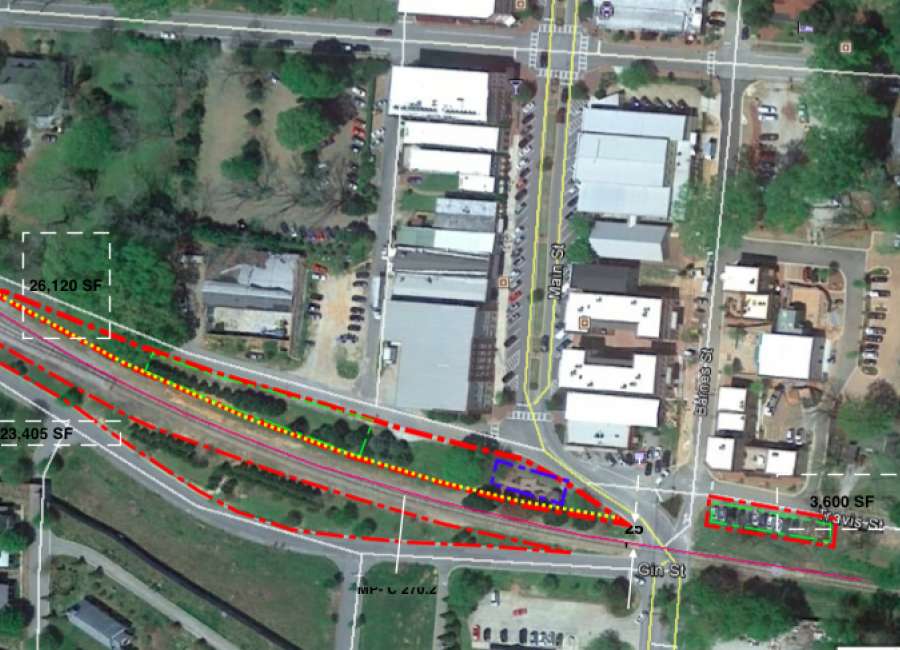 The city of Senoia will be adding public restrooms and more parking downtown, along the railroad track.

The gazebo and Christmas tree will be removed as part of the reworking of the strip at the bottom of Main Street, according to City Manager Harold Simmons. The gazebo will be relocated, but just where hasn't yet been determined.
The project is in its earliest stages, but the first hurdle has now been crossed – getting permission from Norfolk Southern Railway for the project.
The railroad owns the strip along the railroad, and has a lease agreement that allows the city to use the property. The railroad typically doesn't allow permanent structures to be built, but the new lease agreement approved at Monday night's Senoia City Council meeting includes permission to build the bathroom facility.
The overall plan includes widening Travis Street in that area, adding some parking off Travis Street, and constructing a walking trail on the portion of the land closest to the railroad to lead from the new parking area to the bathrooms. There will also be a fence along the tracks.
Simmons said the city will likely have the restrooms designed to look like an old train depot.
There's no tentative timeline, as no serious planning has been done yet.
"The first stage was getting railroad approval," Simmons said.
The project will likely be paid for with Special Purpose Local Option Sales Tax funds.