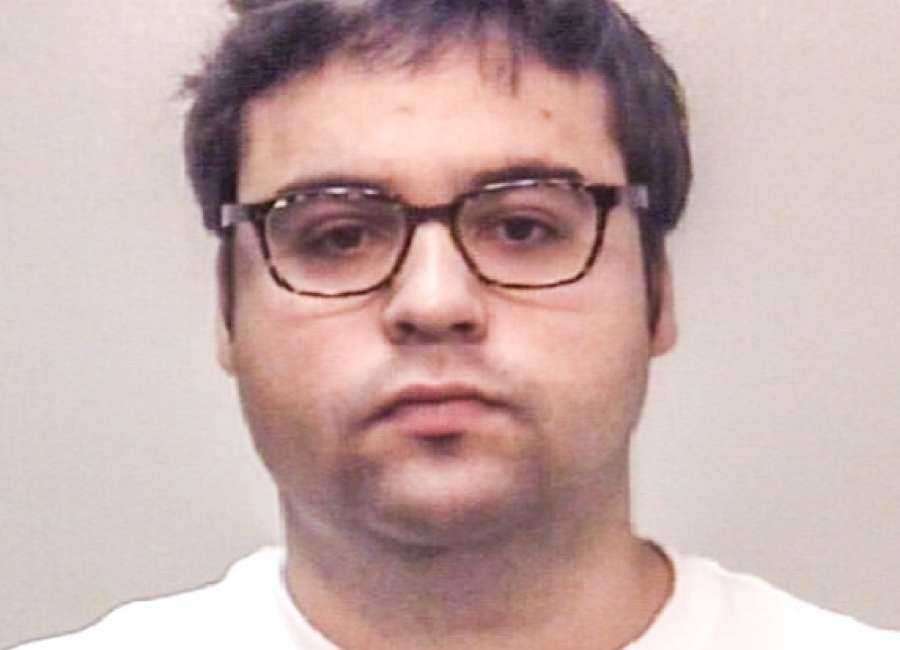 Family and friends for both sides packed the courtroom gallery Monday as Superior Judge Emory Palmer sentenced Andrew John Wiemann to five years in prison for vehicular homicide in the death of Scott and Pam Mayo.

In a blind, non-negotiated plea, Weimann pleaded guilty to vehicular homicide and reckless driving.
On July 29, 2017, Thomas Scott Mayo, 58, and Pam Mayo, 57, were killed while attempting to turn left into the parking lot of NCG Cinemas when the Infiniti being driven by Wiemann ran a stop light on Highway 54 and struck their car.
Scott and Pam Mayo were pronounced dead at the scene. Authorities believe Weimann was traveling 94 mph at the time of the wreck.
Until that evening, the 29-year-old had no prior history of moving violations such as speeding, driving under the influence or reckless driving.  
At the time of the wreck, Wiemann wasn't under the influence of drugs or alcohol, but was upset about a relationship, according to his attorney Scott Cummins.
"Humans are frail and imperfect - he was driving and crying and that's the reason he made that horrible mistake," Cummins said. "It wasn't a conscious decision, and it wasn't drugs or alcohol. It was anxiety and overreaction over a girl."
Cummings acknowledged his client was at fault for the accident, but disputed prior allegations that Weimann ran a stop light.
He alleged Weimann had a green light and the Mayos were attempting to turn left without a protected arrow, which wasn't an option at the time. In May 2018, the Georgia Department of Transportation installed a protected arrow light.
Due to the limited sight distance because of a hillcrest and curve, Cummings said GDOT should share the blame for the fatal wreck for allowing the left turn without a protected arrow at such a busy intersection.
Cummings cited a study made by the Specialized Crash Reconstruction Team (SCRT), which showed there were 151 accidents within 1/10th of a mile of the crash location over the last five years.
"With three lanes of oncoming traffic coming at you, you must have a protected arrow," Cummins said. "It's difficult to make that turn for anyone and the DOT shouldn't give anyone the option to turn on green without a protected arrow."
Members of the Mayo family spoke to the court and expressed the heartbreak, anger and disbelief they've felt since the accident. Two of the Mayo's three children all spoke directly to the court and shared what impact the wreck still plays on their lives.
Jep Palmer, Pam Mayo's youngest brother,  said the death of the Mayos was like the shattering of a mirror – "You can try and put it back together, but it never looks the same and there are always pieces missing," he said.
Speaking directly to the defendant, Jep Palmer said he hoped Wiemann will find peace and forgiveness. He specifically mentioned the lessons of the movie "Saving Private Ryan," – a story of sacrifice of the many for the benefit of one.
"You were spared and walked away," he said. "I hope and pray as you grow old, people who know you best will say you were worth it."
Speaking on behalf of Wiemann, family and friends described him as a thoughtful young man with a tender heart for animals, the weak and the disabled. A man without any criminal history or even a minor traffic infraction.
"That's been the hardest part for our whole family," said his father, Robert. "He's not a criminal, he's a gentle soul and this has forever impacted him."
Wiemann spoke directly to Palmer, and apologized to the Mayo family.
"I want to express how truly sorry I am and accept responsibility," he said. "My emotions got the best of me, and never meant to hurt anyone. I've deeply affected so many. I think about it every day and will the rest of my life."
Assistant District Attorney Matt Swope said there is no excuse for traveling so fast and implored Palmer to send a message regarding the impact speeding can have.
"When someones life is lost, prison is appropriate - if not demanded," Swope said. "Two lives were lost, and even more were impacted by this. Reckless behavior and disregard resulted in the death of the Mayos. If it wasn't for the speed, they'd still be alive. At 94 mph, nothing could have saved them."
Cummings requested first-offender status for his client, and cited Wiemann as the best example of a just candidate for a non-prison sentence.
"Good people make mistakes, and prison time hasn't deterred speeders the past and it won't now," he said. "Prison isn't required in this case. He'll do more good through public service and public speaking. This is his only chance."
In the end, Judge Palmer expressed the difficulty with vehicular homicide cases and acknowledged Wiemann's lack of criminal history, but went with the state's recommendation of 15 years to serve five years in prison and the balance on probation, along with 200 hours of community service.
Palmer granted Wiemann first-offender status.
"I can't get over going 94 mph in such a congested area," Palmer said. "Consequences matter and there are two people who are dead that didn't do anything wrong."