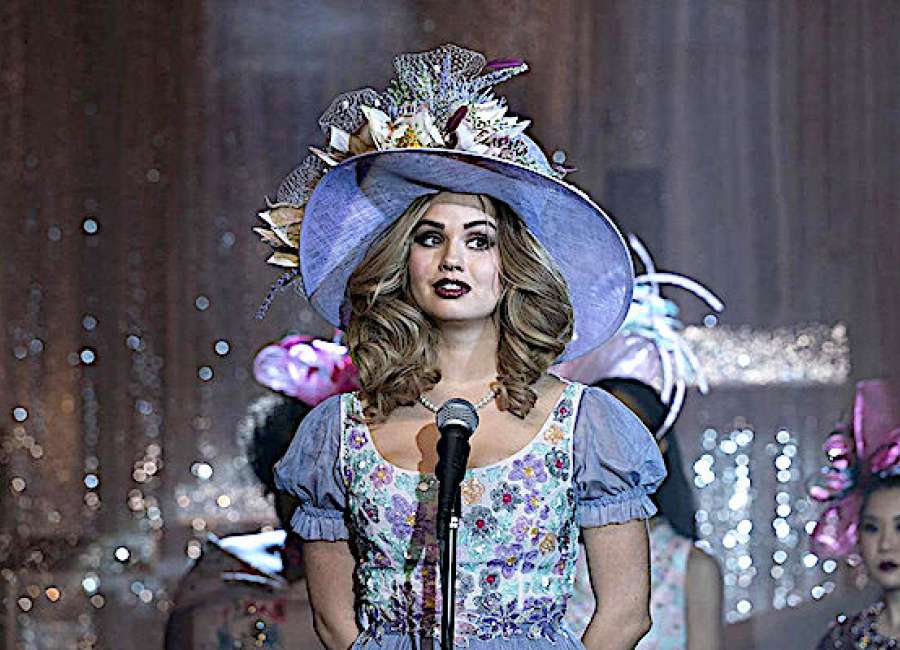 One of Netflix's newest series "Insatiable," which was filmed in Newnan, has met with both national criticism and local praise. 

The show's pilot was filmed at the downtown historic courthouse in 2017. The show is described as a dark comedy about beauty pageants and how a girl gets revenge on the people who bullied her. 
Actress Debby Ryan plays the lead role, Patty Bladell. 
Since "Insatiable" was released Aug. 10, it has had a tough time in the review department.
"'Insatiable' tries extremely hard to throw edgy jokes at the wall, hoping that they will turn the show into a sharp satire of how our society shuns the weak," Variety magazine said.
"I know that there is a human creator behind Netflix's 'Insatiable.' But this would-be binge-watch is so sloppy, that it borders on inadvertent brilliance," Vanity Fair magazine said.
"Even calling 'Insatiable' a television series seems to elevate it too much," Jezebel magazine said. 
A petition to cancel the new show was even posted on Change.org, receiving more than 230,000 signatures. 
The petition states, "This series will cause eating disorders, and perpetuate the further objectification of women's bodies."
The creator of the show, Lauren Gussis, talked to The Hollywood Reporter about how the recent backlash can be related to censorship. 
"I think we are, as a society, getting very close to the dangers of censorship," she said. "I wanted to poke at all those issues through comedy. But every single one of the issues that these characters struggle with – from eating disorders to body dysmorphia, to sexuality to needing outside power and validation, to wanting to be perfect, to mental illness – I have struggled with every single one of those things."
And although the show's first season received a 15 percent rating on Rotten Tomatoes, an American review-aggregation website for film and television, locals seem to have a different view on the show. 
"I think it's a cute show," Chaney Hyatt said. "It's funny, relatable and has a weird and twisted sense of humor, but I love it. There are moments that really make me scratch my head but I thinks it's great, overall."
"I really enjoyed 'Insatiable,'" Sierra Hagan said. "I had heard that it was controversial because of Debby Ryan's character's story of being an overweight teen, losing weight and then finding happiness, but there is so much more to it than that. It was also really cool seeing Debby Ryan again since growing up watching her on Disney Channel."
"I didn't know if it would interest me at all, but the more I watched, the more I wanted to see," Nicole Hudson said. "While it is rated for mature audience, I do feel it has a great deal of immaturity that would appeal to teenagers, as well. I didn't like many of the political undertones and comments."
Hudson liked that the show explored self-awareness and sexuality. 
"My husband and I watched the entire season two days ago," Candi Smallwood said. "I really liked it."
Most locals questioned about the show really enjoyed seeing downtown Newnan in various scenes. 
The Ryan-led show was inspired by the story of attorney and beauty pageant coach Bill Alverson of Andalusia, Ala., who has had his own reality show, "Coach Charming."
Dallas Roberts plays the role of Alverson. 
The show's pilot was filmed in the courthouse. The show's crew took photographs in the same areas that were used in the pilot and recreated those areas at a Georgia movie studio.
The show was picked up by Netflix for 13 episodes in 2017.