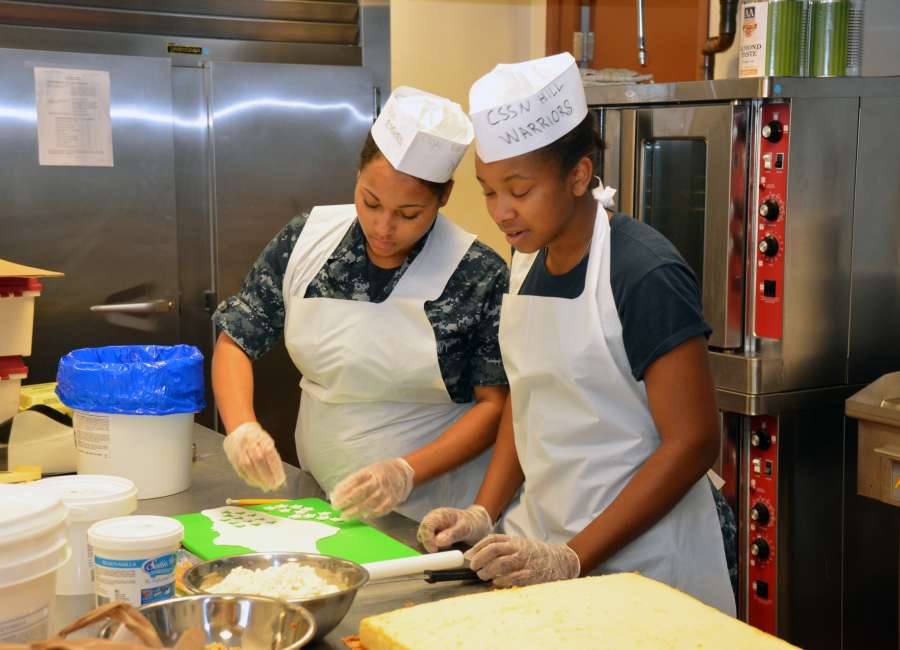 Many Cowetans look at restaurant inspection reports before deciding where to enjoy a meal out, but there are more to the reports than numbers and letters.

Dr. Elizabeth L. Andress, professor of foods and nutrition in the College of Family and Consumer Sciences at the University of Georgia, and Dr. Chris Rustin, director of environmental health for the state, both noted the inspection report has two parts.
The top half, Rustin said, covers the most important risk factors such as food temperature, the sourcing of food and hand washing. Violations for items on the top of the form "carry the most point value," he said.
The bottom of the form covers what Rustin called "good retail practices." Dirty floors, walls or ceilings are among the items on that list. While they may not cause a problem directly, their presence could lead to a bigger problem down the road.
"It's lower risk so the point values are lower," Rustin said.
If there are major food safety problems – such as the temperature of food – those issues must be corrected on-site while the inspector is present. The secondary issues would be noted on a report and checked at the next inspection.
Rustin said food that is not heated to the proper temperature would have to be reheated to the correct temperature on-site or thrown out while the inspector watches.
Andress said even issues that are corrected immediately may cause inspectors to take a second look in the future. "They may want to see further improvement on a subsequent visit," she said.
Keeping hot foods hot and cold foods cold – even the temperature of the equipment used for serving – is a key. "Those to me are things that can really pass on disease," Andress said, or create an environment "that could let toxins be produced."
Keeping pathogens on one food from infecting others is important. Foods must be processed separately. Knives, cutting boards and other items used must be sanitized between different foods.
Andress said restaurants sometimes prepare different foods at different times or even have separate sets of utensils for prepping different food types.
Both Andress and Rustin said people need to look beyond the number and letter rankings to get the most out of restaurant inspection reports. "I'm not sure it's safe to go by the number alone," Andress said.
"The inspection report is a snapshot of what the inspector saw at that particular time," Rustin emphasized. An inspector typically spends one to two hours at a restaurant for an inspection.
Andress said a common misunderstanding is thinking all restaurant workers must wear and use gloves all the time. "They think food handlers should always be wearing gloves, but that may not be the case," she said.
The rule is: "No bare hand contact with ready-to-eat food." It is acceptable for a server to place a roll on a plate using tongs or to use a napkin or wrapping paper to place a sandwich on a dish.
Rustin said uniform inspections is a goal. "This is something we identified as a concern several years ago. Obviously, consistent inspections are very important to the businesses," he said.
"All new staff have to go through a pretty intensive week of training," Rustin said. The state offers the training that combines hands-on activities with lectures. 
The hands-on components recreate real restaurant scenarios.
Existing staff take a refresher course from time to time. "There is a continual training program to standardize inspectors," Andress said.
New employees who have completed the week of training sit for a national food safety examination. Restaurant operators take the same test.
"We want to be on the same page," Rustin said.
Restaurant inspectors can then complete further training to become a standardized trainer. A standardized trainer can train other inspectors.
The standardized training ensures inspectors are thoroughly familiar with the food code and that "we're all inspecting the same way," Rustin said.
Ongoing training – 20 hours every five years – is required to maintain the standardized certification.
In 2007, Georgia adopted the U.S. Food and Drug Administration's model food code. The FDA rules offer a standard that can be used across the country.
With the 2007 adoption, Georgia went from a numerical ranking to a combined number/letter ranking for restaurant inspections.
Georgia is now using the 2013 FDA code as the basis for its inspections. 
"We try to reflect in our codes the updates that are significant," Rustin said.
Rustin said updates to the code are likely when the next FDA rules are issued. Before implementing the new rules, Georgia environmental health officials will seek input from the Georgia Restaurant Association about potential changes.
"Anytime we make changes to our rules, we involve them in that process," Rustin said.
The U.S. Food and Drug Administration updates the food code periodically. "It's a continual process," Andress said.