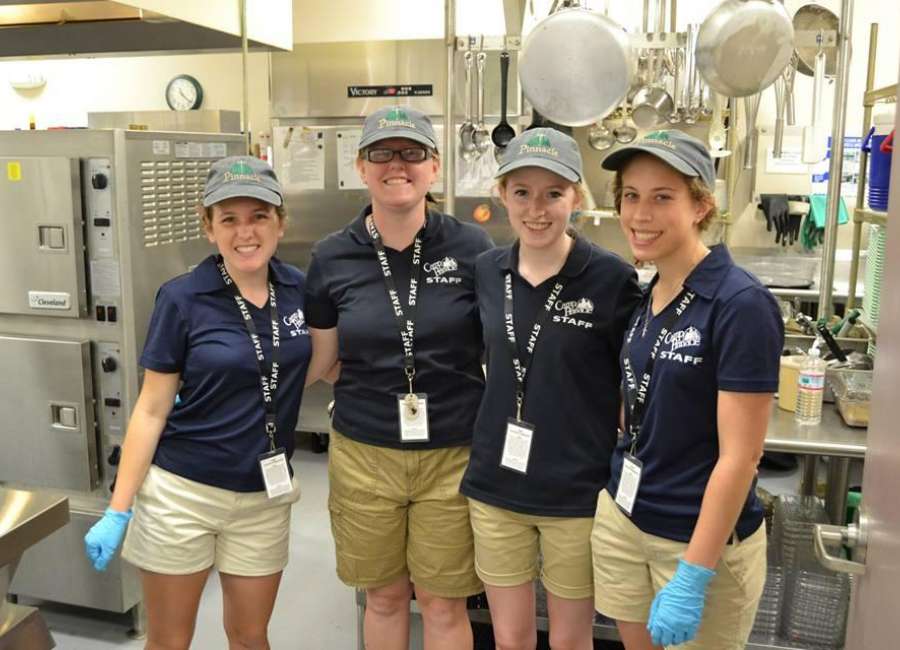 A few years ago I worked at a camp in North Georgia cooking and serving food for the campers, and to do so I had to have a ServSafe food handling certification.
I worked with three other high school girls, and we assisted the hospitality staff in keeping up with feeding all the campers and staffers.
Overall, the training is straightforward, and it covers topics like proper dishwashing techniques, personal hygiene measures, correct food temperatures and food storage.
However, our supervisor made sure we were incredibly careful about these three things.
The first was keeping food at the correct temperatures, especially before we moved hot food to the fridge, so that no bacteria would grow.
Another thing we absolutely had to do was wear hats while we were in the kitchen, whether we were preparing food or cleaning up. We kept our nails short and free of nail polish.
The third most important thing was to wash our hands and change gloves after we touched one food item, before we touched another one. And if we had used a cutting board or a knife to cut food, we couldn't use the same cutting board and knife again.
It may seem a little extreme, but cross-contamination can be a huge problem in restaurants where people may have severe allergies.
The steps we took were very important since we were working at a camp with elementary school children, some of whom had extreme allergies to foods like peanuts.
While sometimes the rules we had to follow felt like a burden, it helped protect campers from medical emergencies.