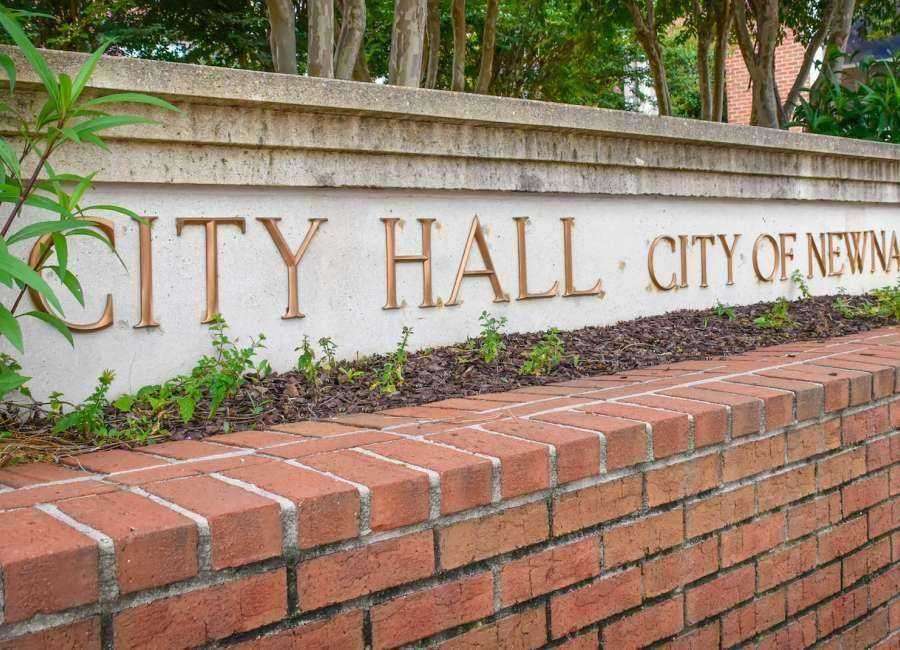 Citing the needs of a growing community, the city of Newnan set the 2018 property tax rate at 4 mills, reflecting a 3 percent increase over the rollback millage rate.

The 6-0 vote took place during Tuesday's city council meeting, during which the third public hearing discussing the rate adjustment was held.
Last year, the city's tax digest increased  $33 million from reassessments of current property, and $58 million from new construction for a total digest of $1.4 billion. That's a 6.5 percent increase in the digest, according to City Manager Cleatus Phillips.
"It's good growth, but I was hoping for more, considering we have projects like CTCA and Healthsouth with tax abatements," Phillips said. "But overall, it's a solid number."
But with plans for a new fire station on Millard Farmer Industrial Boulevard  funding needs for a new city sanitation department, changes in the title ad valorem tax, and the needs of a growing city staff, Phillips said the rate increase is a prudent move.
The new expenditures are expected to cost around $1.72 million.
The city's previous millage rate was at 3.87 mills. A mill is $1 of tax for every $1,000 of assessed value.
The tax increase will range  $3.90 for a house valued at $75,000 to $20.80 for a $400,000 home.
"History will show we've been good stewards of tax dollars," Phillips said. "With the exception of two years, since 2004, we've rolled the rate back."
Nearly half of expenditures made by the city in 2017 are related to public safety, according to a recent audit presented to the council. General government, public works, community development and intergovernmental expenses fill out the rest.
Resident Donald Smith spoke up against the proposed tax increase and feels senior citizens are "getting nailed to the wall."
"We saw this with the school tax increase, the millage rate increase in the county and now the city wants to increase as well," Smith said. "Coweta is trying to get rid of seniors and no one is doing anything to increase senior exemptions."
Smith also referenced the city spending money on a proposed trolley, which the council voted to adopt during the meeting.
The purchase was made possible through money set aside in a 2013 SPLOST, but an additional $24,000 will come from the city's general unassigned fund.
"I understand the need for money for public safety, but some things aren't being wisely spent," Smith said.
Former councilman Bob Coggin spoke in favor of the rate increase, citing the importance of maintaining Newnan's quality of life.
"Our public safety is the best they can possibly be and you can't do that without sufficient funds," Coggin said. "We're the third fastest growing city in Georgia, and if we don't have the proper infrastructure, we won't have sufficient service to protect us."