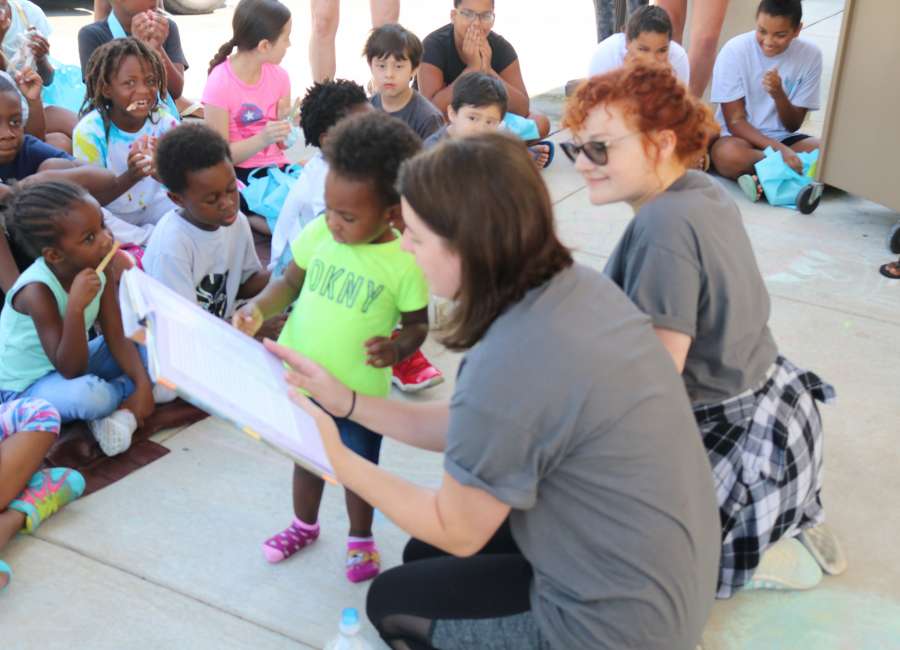 Ruth Hill Elementary's bookmobile has come to an end for the summer, but worry not, reading will continue in the school year.
The school that prides itself on "literacy and relationships" ended its mobile story time that consisted of seven summer weeks, at different locations, July 25. The mobile story time was every Wednesday for three hours during the summer.
Professional actresses Lindsey Hayes and Sarah Vishnev attended the last reading, at Ruth Hill, to read William Shakespeare's "A Midsummer Night's Dream."
Children and parents from neighborhoods surrounding the school attended. Also in attendance for the Shakespeare reading were children from Zion's Community House, an enrichment study program that is a part of the Cam Newton Foundation.
Cam Newton is a Carolina Panthers football player from Atlanta.
The school initiated the program to help prevent summer learning slides because of lack of learning in the summer. The program is run by 20 teachers who volunteer their time.
Wednesday also marked the end of the program's second summer.
Foundation Christian Church handed out ice cream to the children and parents. Books from the bookmobile are donated by the Coweta County Foundation.