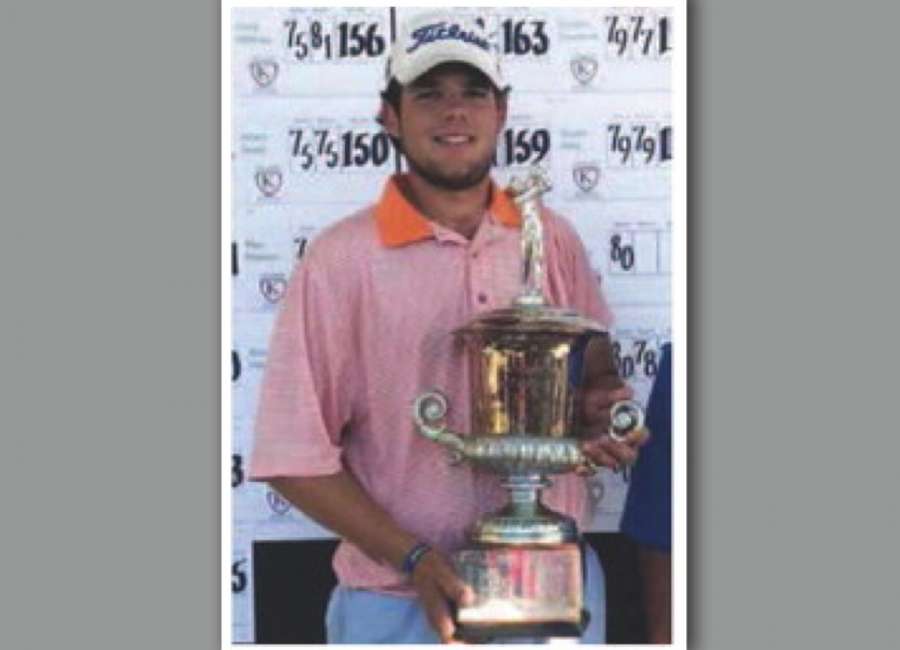 By Chris Goltermann
Maddux Lytle found himself in a tough situation with four holes to go in the annual Kirby Invitational at Newnan Country Club last weekend. But there was still enough time to turn things around.
Lytle made up four strokes to finish tied with Jason Henry at 2-under 142 before capturing this year's Kirby crown in the second hole of a playoff.
The recent Point University and Northgate High standout needed three birdies over his final four holes on Sunday to force the playoff in what is billed as the oldest invitational tournament in Georgia while dating back to 1922.
Lytle had jumped out Saturday with the tournament's best round of 3-under 69 before falling behind early Sunday.
But he made up enough ground to catch Henry, setting up a playoff that ended with a par putt on hole No. 1 after each player matched previous birdie efforts on the 18th.
Henry's well-placed chip shot came less than a foot from the hole allowing both players to birdie the 18th.
"I hit my approach to 7 or 8 feet and made the putt, knowing I had to," Lytle said of the 18th, referring to Henry's chip shot.
The pair moved on to the par-4 first hole where Lytle put his tee shot in the rough while Henry found the far-right fairway but with an obstacle facing his line to the pin.
"I hit my shot to the front of the green with about 60 feet left for birdie," Lytle said. "His only line to the pin was to try and go over a tree. His ball struck the tree and dropped into the water. "
The opening was just enough for Lytle, even with Henry quickly recovering to hit his fourth shot to within five feet of the hole.
With the extra stroke at his advantage, Lytle put his first putt to inside four feet, giving him enough space for par and his first Kirby Invitational title.
"I knew it was going to be a great chance to win and I needed to make it. I took a good bit of time and made sure i made a solid stroke and did," Lytle said, as the two players closed the tournament with a handshake.
Lytle, who called the Kirby win "an early birthday present," followed up the effort on Monday by placing first in a Georgia Open qualifier at Coosa Country Club after firing an impressive 9-under 63 that included a 29 on the back side. He now moves on to the pro-am event in Richmond Hill to be played at the Ford Plantation Golf Club on Aug. 2-5.
Last weekend, Lytle and Henry finished two-strokes ahead of third-place finisher Frank Webster, who held on while tying with Luke Phillips for the second-best 36-hole score of an even-144.
Phillips closed with a 2-under 70, on Sunday.
This year's event featured four championship flights and over 75 competitors.
In the Championship 'B' Flight, Ryan Hoover led the way with a 78-74-152, to finish one stroke ahead of Mark Phillips (78-75) and two over Tanner Lee (77-77).
Daniel Benson won the Championship 'C' Flight at the Kirby with a 154. Keith Flemming was second at 157, followed by Jake Phillips at 159.
In the 'D' Flight, Barry Reading placed first with a 158, followed by Mitch Seabaugh (162) and Robert Garner (163).
Black Tee champions were Landon Heath in the 'A' Flight at 169, ahead of Greg Wright (172). Billy Peters captured the 'B' Flight at 163, ahead of Parker Shelnutt (166).
Leading the "Cotton Pickers" division were John Fanning (161) and Don Miller (162).