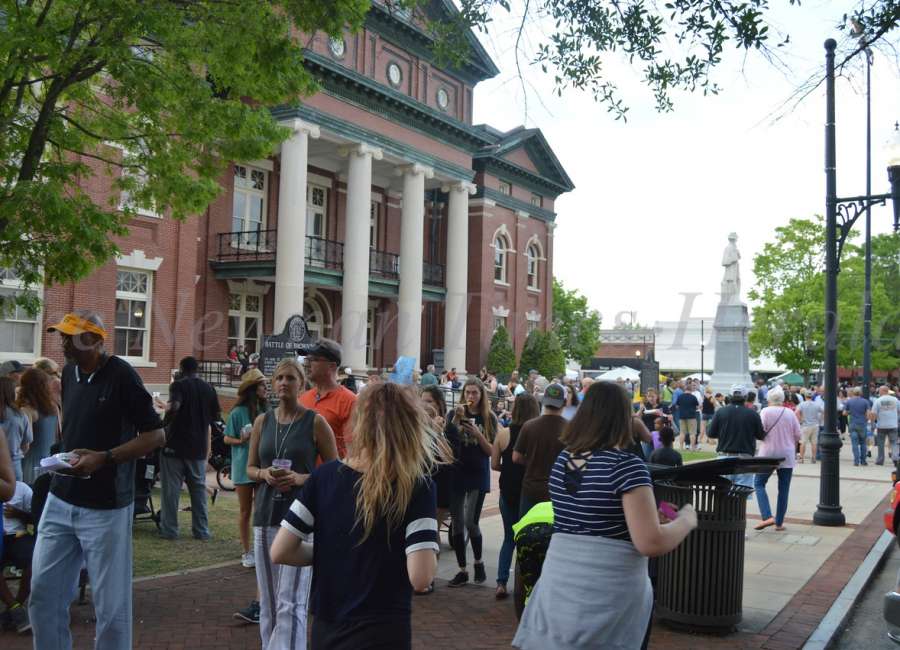 Establishing a downtown "entertainment district" could possibly streamline future event planning, according to city officials.
Councilman Ray DuBose proposed the idea during the last meeting of the Newnan City Council. Typically, requests to use areas like Greenville Street Park and the streets of downtown Newnan for events need approval from the council.
These requests are generally handled in the closing moments of each city council.
DuBose said the creation of an entertainment district would allow staff members to approve events rather than waiting for city council to meet every two weeks.
"This has been done in other places," DuBose said. "I think Newnan is a progressive place and should check this out."
As downtown continues to enjoy a reputation as place to host 5K events, festivals, parades and concerts, the city could establish the entertainment district, which would allow for the modification of existing regulations regarding entertainment, according to Assistant City Manager Hasco Craver.
Ordinances regarding public use of rights-of-way, parking spaces, sidewalks and noise could be changed.
With a delineated district, permission for hosting concerts, utilizing spaces and sidewalks would allow staff members to approve the requests instead of city council.
Residents shouldn't expect a major change, Craver said. The process is aimed at making it easier for event organizers to get permits.
"It's designed to remove some red tape," Craver said. "In time, it begets more entertainment uses, so you won't see an immediate uptick."
While city staff begins researching the possibility, Craver plans on hosting a public meeting in the near future to get feedback.
"We want to hear from those who live and work downtown Newnan, but also from those who plan events and enjoy coming downtown for entertainment," Craver said.