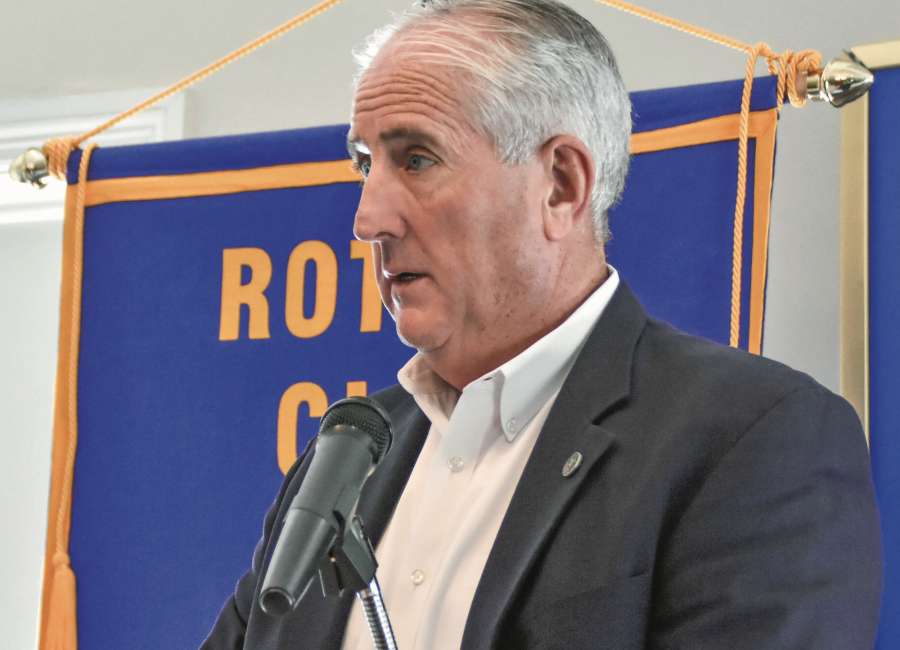 President Donald Trump plans to nominate Coweta Sheriff Mike Yeager to become U.S. marshal for the Northern District of Georgia.
Yeager's intended nomination was one of 15 announced Thursday by the White House.
If confirmed by the Senate, Yeager would succeed Beverly Harvard as U.S. marshal. Harvard was appointed by Barack Obama and is a former chief of the Atlanta Police Department.
"Sheriff Yeager's experience throughout so many facets of law enforcement demonstrates that he has the wisdom and expertise appropriate for a U.S. marshal," Sen. Johnny Isakson said in a statement. "I look forward to working with Sheriff Yeager throughout his Senate confirmation process."
The U.S. Marshal's Service is the law enforcement arm of the federal court system and the federal government's primary agency for fugitive investigations.
Yeager has served as Coweta's sheriff since 1993. He started his law enforcement career in 1980 as a patrolman with the Newnan Police Department and later served as a surveillance officer with the Georgia Department of Corrections in the Intensive Probation Supervision Program.
"Georgia is home to some of the most impressive law enforcement officers in the nation," said Sen. David Perdue in a statement. "I applaud President Trump on nominating Sheriff Michael Yeager. He will serve our nation well and make Georgia proud."
Yeager said Thursday that he's grateful for the opportunity to serve and to have the backing and confidence of Isakson and Perdue.
"Until the confirmation process gets through the U.S. Senate, I'm still the sheriff of Coweta County, and I don't plan to go anywhere," Yeager said. "It's been a huge honor to be nominated."
Yeager is the current chairman of the Georgia Peace Officer Standards and Training Council and serves on the board of the Georgia Department of Community Supervision and the state's Immigration Enforcement Review Board.
Yeager served as president of the Georgia Sheriffs' Association in 2002-2003 and the president of the Constitutional Officers' Association of Georgia from 2016-2017.
Yeager was elected to his seventh term as sheriff in 2016.
If Yeager does become U.S. Marshal, a special election will be held to fill his unexpired term as sheriff. Under state law, if there is a vacancy in a sheriff's position,  the chief deputy acts as sheriff, until the vacancy is filled by election. Coweta's Chief Deputy is James Yarbrough.