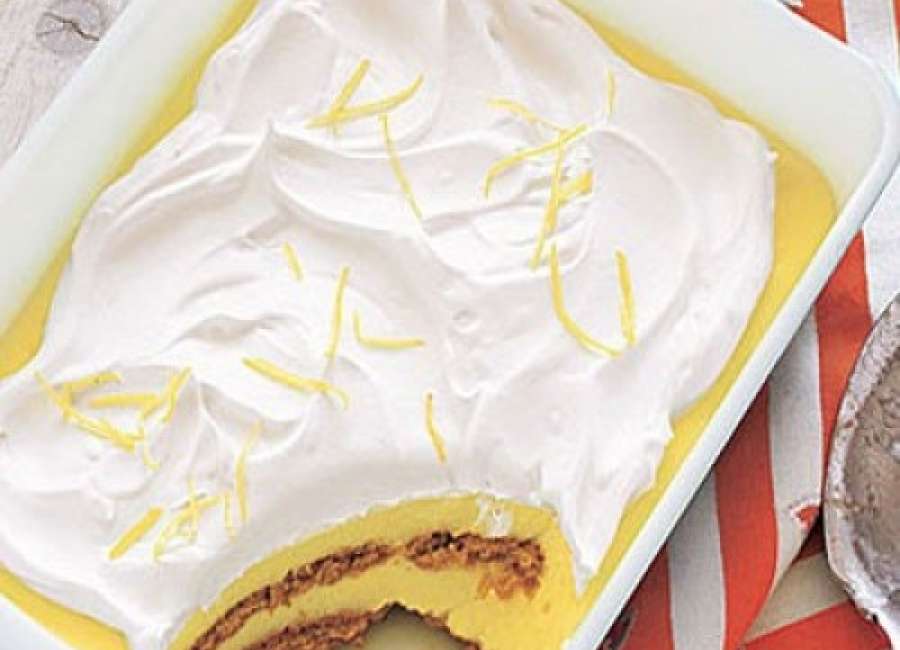 Summertime is finally here, which means it's time for vacations, barbecues and family reunions.
With all these events comes finding a tasty dessert that will please a crowd.  
However, summer in Georgia is always brutally hot and turning on the oven only makes the heat worse. So, the best kind of summer dessert recipes are ones that are served cold and require little to no heat to make.
Local business owner Beth Barnett shared some of her favorite summer dessert recipes that are easy to make and easy to serve.
Barnett said they are perfect for summer and all of the recipes can be made ahead, which makes getting ready for an event a little easier.
Lemon Icebox Dessert
Barnett said this lemon dessert is like a lemon pie but in a pan, which makes it easier to serve a crowd.
Ingredients:
2 cups crushed graham cracker crumbs
½ cup butter, melted
2 - 14 oz. cans sweetened condensed milk
1 cup fresh lemon juice
2 cups heavy cream
½ cup powdered sugar
Recipe:
In a medium bowl, combine graham cracker crumbs with butter and blend well.
Press the mixture into the bottom of a 9x13 pan and set aside.
In a medium bowl, combine milk with lemon juice and beat with whisk until blended.
In another bowl, beat heavy cream with sugar until stiff peaks form.
Fold into the lemon mixture and spoon over crust.
Cover and chill for at least six hours.
Recipe courtesy of Beth Barnett
Chocolate Eclair
This Chocolate Eclair dessert is Barnett's grandmother's recipe, and she said it is her go-to dessert year-round.
Ingredients:
2 small boxes of instant vanilla pudding
3 cups milk
12 oz. cool whip, thawed
1 box graham crackers
1 can chocolate frosting
2 blocks of bark chocolate
Recipe:
Mix pudding with milk and then fold in cool whip.
Layer graham crackers in bottom of 9x13 pan.
Add half of the pudding mixture and then top with a second layer of crackers.
Repeat, ending with crackers on top.
Top with frosting that has been warmed in the microwave for 1 minute.
Bark chocolate may be melted and combined with frosting before pouring.
Chill until served.
Recipe courtesy of Beth Barnett
Frozen Coconut Caramel Dessert
This caramel dessert is frozen which means it is nice and cool for summer, according to Barnett.
Ingredients:
1½ cups self-rising flour
¾ cup butter or margarine, softened
¾ cup chopped pecans
¼ cup butter or margarine
1 - 7 oz. can flaked coconut
½ cup chopped pecans
1 - 8 oz. package cream cheese, softened
1 - 14 oz. can sweetened condensed milk
1 - 12 oz. container frozen whipped topping, thawed
1 - 12.25 oz. jar caramel sauce
Recipe:
Combine first three ingredients and press into a lightly greased 13x9 inch baking dish.
Bake at 350° for 18 to 20 minutes or until lightly browned; cool.
Melt ¼ cup butter in a saucepan and add coconut and ½ cup chopped pecans.
Cook over low heat, stirring often until coconut is golden; cool.
Beat cream cheese and sweetened condensed milk at medium speed with an electric mixer until smooth. Fold in whipped cream.
Layer one third each of cream cheese mixture, caramel sauce and coconut mixture over crust. Repeat layers twice.
Cover dessert and freeze overnight.
Recipe courtesy of Beth Barnett