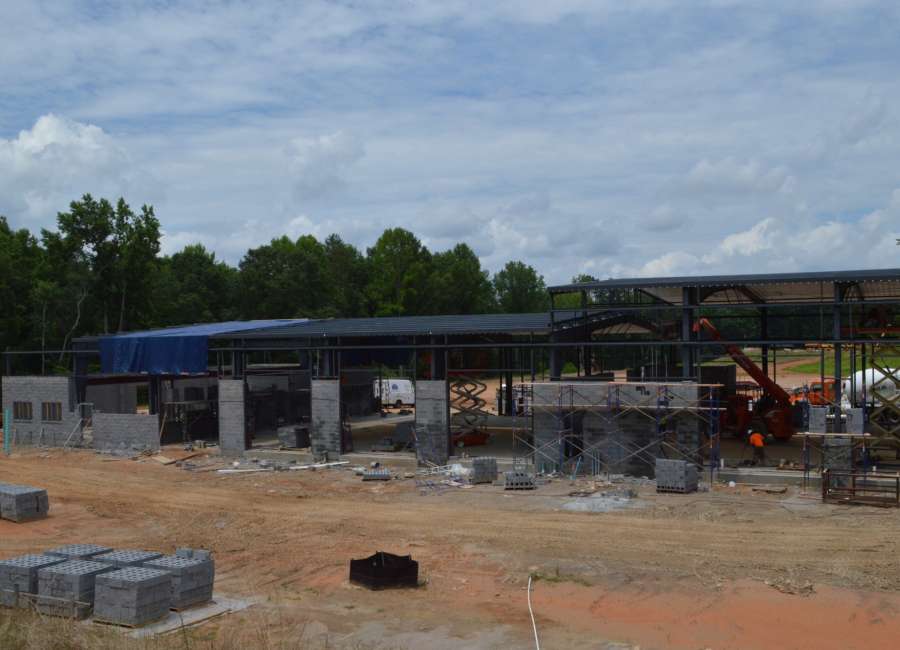 Construction is in full swing on Coweta County's new fleet maintenance facility, and the new facility, which will include the main equipment shop as well as some smaller buildings, should be ready for use in early 2019.
The fleet maintenance shop will provide repair and maintenance for county owned vehicles including Coweta County Sheriff's Office patrol vehicles, trucks and cars used by county departments, and the county's vast fleet of heavy equipment that is used for road projects, right-of-way maintenance and the like.
The building under construction is the first step in a new public works complex that will be built on Selt Road, near the Coweta County Prison.
A new public works office will also be part of the complex. Coweta County has recently reorganized several departments, including the road department and transportation and engineering department, and a public works department will include those functions as well as environmental management, solid waste and stormwater and public buildings.  
Coweta County had been working on a plan to use the former Piedmont Newnan Hospital professional building, at the corner of Selt Road and Hospital Road, for the new offices.
However, the county eventually decided not to purchase the building and is now considering building an office, directly across Selt Road from the fleet maintenance facility.
Last month, the commissioners approved a contract for architectural services for construction of a new public works building. The low bidder, Gardner Spender Smith Tench and Jarbeau, was awarded the contract, for $174,000.
The new fleet maintenance shop will bring the county's road department operations out from behind the guard line at the prison. Environmental management offices are also behind the guard line, which makes it difficult for members of the public to visit those two offices. The new facility will still be close the prison, and inmate workers will continue to provide much of the workforce for road department and fleet maintenance work.