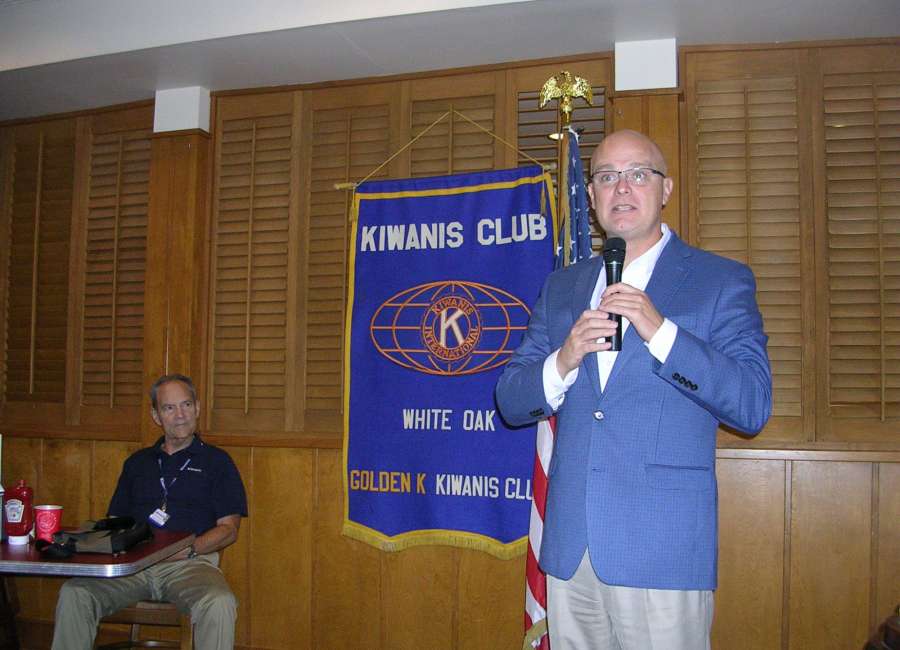 Cleatus Phillips, Newnan's city manager, talked about the city's operations at a recent meeting of White Oak Golden K.

The city manager is appointed by the mayor and city council. As chief administrative officer for the city, Phillips is directly responsible for the efficient administration of all city operations and departments.
As the mayor and city council approve or implement new ordinances, recommendations, or direction, the city manager oversees the implementation of those changes and enforces them. The duties and responsibilities of the city manager include enforcing all laws and ordinances and appointing all department directors; recommending measures necessary for the proficient operation of the city; assisting in preparation of the city's recommended budget; overseeing the city's public safety; and all other duties required by ordinance or resolution set forth by mayor and city council.
Phillips spoke to the club during its weekly meeting at Sprayberry's on Highway 34.