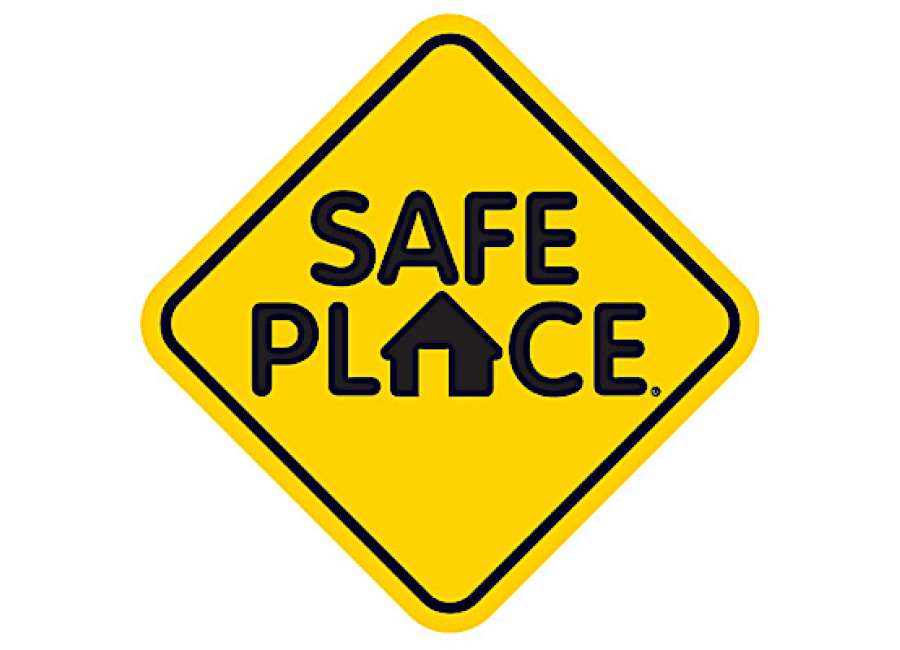 Newnan Police will soon provide an additional level of sanctuary for young people who are homeless or in crisis situations. 

The Newnan Police Department will become an official Safe Place, a designated harbor for youths who need assistance because they have run away, have been abandoned or otherwise are endangered. 
While law enforcement agencies frequently intervene on behalf of young people, Safe Place training further equips officers and staff to streamline the process of connecting those at risk with the services they need.
NPD has its own protocol and works closely with the Division of Family and Children Services, but connecting with the 35-year-old National Safe Place network ensures more options – and in some cases, a better chance for a positive outcome – for kids in crisis.
"It's another tool we'll have for the safe placement of children," said Chief Douglas "Buster" Meadows. "If a child comes in and says, 'I need help,' we can help them obtain the assistance they need."
Meadows and five members of his department completed training this week with Mark Andrews, Safe Place director at Christian City in Union City. Christian City – a multi-ministry campus – is one of the approximately 150 Safe Place host agencies located throughout the country. 
The agencies typically are youth shelters or residential programs with direct access to services that help fill immediate needs for young people in crisis situations.
Designated Safe Place sites encourage runaways and at-risk youth to come in off the street and wait in a secure place for an agency representative to get them help or shelter until their situation is resolved. 
Yellow Safe Place signs are prominently displayed at all designated sites, including all stores owned by national corporate partner QuikTrip, but volunteers can meet youths anywhere, Andrews said. That could include recreation centers, libraries and fire stations, for example.
"We pick up kids who are in danger, in harm's way," he said. "They can be picked up at any well-lit, open business."
When a young person enters a Safe Place site and asks for help, site employees are trained to locate a comfortable place for him or her to rest while they call the licensed Safe Place agency – locally, Christian City. 
A representative or volunteer will come to the youth and provide transportation to Christian City, where trained mental health professionals assess the child.
Meanwhile, attempts to contact parents are made right away, and while some are unreachable, most parents are usually relieved to learn their children are OK, Andrews said. 
During their stay at Christian City – which is a 21-day maximum program – the youths receive free medical and dental evaluation and care, crisis counseling and optional mediation counseling with their families if they agree to pursue it. 
They also have access to a clothing closet.
"It's temporary, meant to be a bridge," Andrews said. "We either get them home or get them into a safe situation – get parental permission to live with a relative, for instance."
DFCS occasionally is brought in, but seven in 10 kids served by the Christian City program end up back home, Andrews said.
For law enforcement agencies like NPD, the guarantee that an at-risk child will be served by agencies uniquely equipped to meet their needs is a welcome relief.
"If a child comes here for help, somebody will come care for them, give them a place to stay until they can reunite the family or give them any other type of service that the children or their family might need," said Meadows, who said he hopes to have NPD designated by the end of June or early July.
However, young people in Newnan who find themselves in crisis situations don't have to wait until then. 
The QuikTrip on Hwy. 34 near The Summit is a designated Safe Place or they can call Christian City's Safe Place hotline at 479-577-4159 to request help.