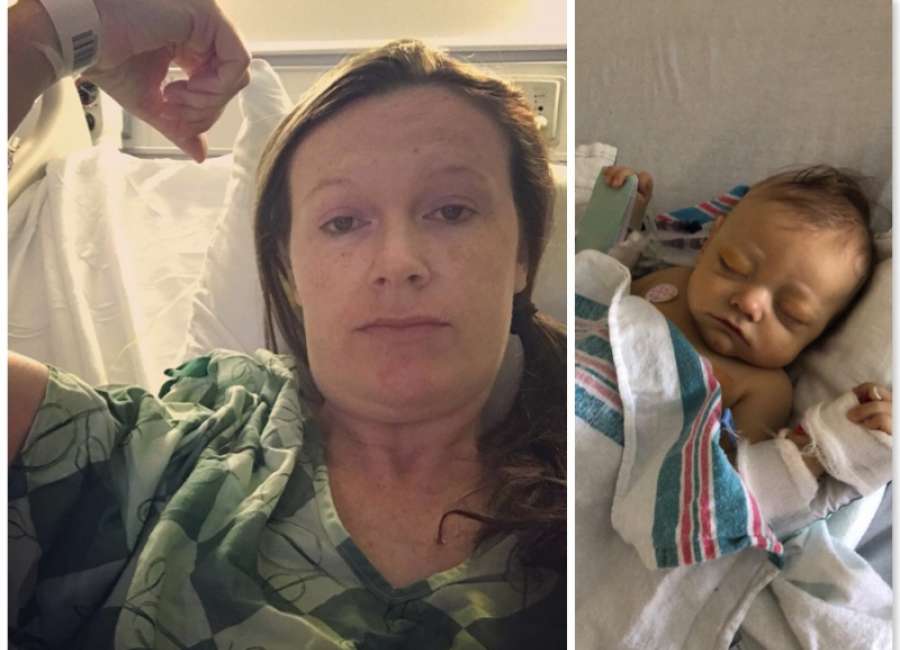 A 5-month-old baby boy will have a second chance at life, courtesy of his mother.
Wesley Melville received a new liver from his mom during a transplant operation Thursday morning.
His mother, Elizabeth Melville, was prepped and ready to donate a portion of her liver nearby at Emory Hospital.
Surgeons removed a portion of Liz's liver and then ran it through an underground tunnel that connects Emory to Children's Healthcare of Atlanta. Surgeons at CHOA then removed Wes' liver and replaced it with his mother's portion.
As soon as it was connected to the circulatory system, surgeons saw it immediately producing bile again.
"It was incredible," said Jonathan Melville, Wesley's father. "It was ready to go."
The surgery was a success for Wesley and Liz and both are continuing to recover in Atlanta.
"Everyone is doing great," Jonathan said. "Wesley doesn't look jaundiced any more. The liver is doing its job and clearing the bilirubin."
The baby boy, also known as "Sir Wesley," was born with a rare disease called biliary atresia.
The disorder causes bile ducts become inflamed and blocked, meaning the liver cannot properly filter out toxins, according to www.liverfoundation.org .
Within a few months, Liz's liver will have regenerated back to its normal size while Wes' will grow to be a full size liver.
On Saturday, Liz celebrated her birthday from her hospital room. She wanted the chance to go and visit Wesley, but Jonathan said the pain from her epidural is still a little strong.
"She's hoping it will go down enough to visit him on Mother's Day," Jonathan said.
Jonathan said the surgery was one of the saddest and happiest days of his life.
"We're sad that see our baby needed a transplant to live, but so very grateful that we have CHOA that's a leader in this field," he said. "We're so grateful for the genius surgical team and to move forward with a healthy child."
With the surgery in the rearview mirror, Wesley is no longer jaundiced and Jonathan said the family can't wait to meet the "real" Wesley.
"We can't wait to see his true colors – literally and figuratively," he said. "You never get a sense of who they are because they're so sick. So now, we'll get to enjoy him as a healthy child the personality that accompanies that."