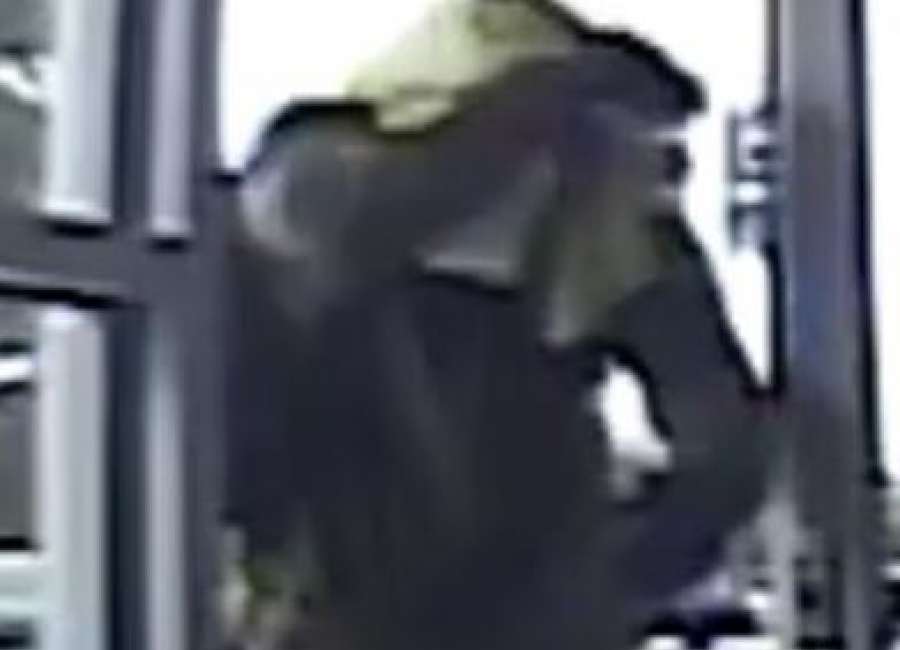 Investigators with the Newnan Police Department are searching for the masked man accused of robbing the Chase Bank at 1175 Bullsboro Drive Tuesday evening. 

NPD Sgt. Chris Robinson said employees were about to lock the front doors shortly before 6 p.m. when the gunman walked in the bank.  
The masked man brandished a firearm, jumped the counter and demanded money, Robinson said. 
The suspect then fled the scene. 
Robinson said the robbery took place in less than two minutes and there were no injuries.
Newnan Police did not disclose how much money the suspect got away with.
Bank employees described the suspect as a young, African American male, about 5-foot-10" and between 160-170 pounds, Robinson said. 
The man was wearing a olive green shirt, camo pants and had a bright green "safety" shirt or vest covering part of his face, Robinson added. 
The suspect was also carrying a black backpack. 
Anyone with information about the bank robbery or the suspect is asked to contact the Newnan Police Department at 770-254-2355.