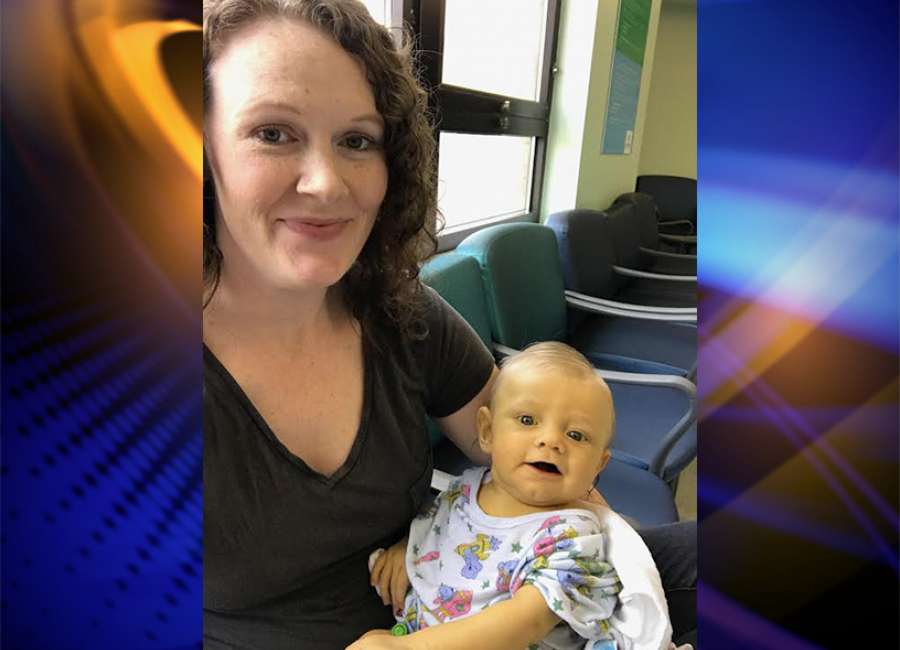 Mother's Day will have an extra special meaning this year for Elizabeth Melville.

The Newnan mother's prayers were answered Thursday, May 3, when a transplant board announced Elizabeth was a match for her 5-month-old son Wesley. They gave the green light for living donor liver transplant surgery.
"It was great news to hear. I feel like we've been waiting forever to hear this news," Elizabeth said. "I can't imagine not having this option. I can't imagine watching Wesley get sicker. It makes me grateful for the living donor program."
If everything goes as planned, Elizabeth will donate a portion of her liver to Wesley on Thursday, May 10.
The operation will be two days before Elizabeth's birthday and three days before Mother's Day.   
The Newnan mother said the best gift will be seeing her son healthy and full of life.
"The biggest thing for me is I have yet to see my son's true colors," Elizabeth said. "He's been yellow (jaundiced) since birth. So I'm excited to see what he looks like after transplant. He's going to be a gorgeous."
The 5-month-old baby boy, also known as "Sir Wesley," was born with a rare disease called biliary atresia.
The disorder causes bile ducts become inflamed and blocked, meaning the liver cannot properly filter out toxins, according to www.liverfoundation.org .
If left untreated, biliary atresia can cause cirrhosis and ultimately liver failure.
Wesley was less than a month old when he had his first surgery, called the Kasai procedure, which creates new bile ducts using the baby's own intestine.  
The operation would allow proper drainage from the liver, according to www.liverfoundation.org .
"Sir Wesley" returned to his Newnan home with his parents and 5-year-old sister Nora, but was hospitalized two months later when doctors discovered the operation didn't work.
Wesley's liver was hardening. His only option was a liver transplant, Elizabeth said.
The family immediately underwent testing where it was determined Elizabeth was match for her son.
She will be a living donor - only the fifth mother to do so since Children's Healthcare of Atlanta, or CHOA, reintroduced the living donor program for livers in January.  
Elizabeth's surgery will take place at Emory Hospital, while Wesley's operation will occur at CHOA.
The Newnan mom doesn't plan to be separated from "Sir Wesley" for long – and realizes she will always share a special bond with her son.
"I'll want to get myself strong quickly and go see him as soon as I can," said Elizabeth. "Most organ donors don't get to see the impact they make on someone's life. I'll get to see mine everyday."
If the transplant surgery goes smoothly, Wesley could be back home in Newnan by the end of May.
He will take anti-rejection medications for the rest of his life. A small price to pay considering what Wesley's already been through, said Elizabeth.
"We're grateful for all the support we've received and grateful his condition wasn't any worse," she stated. "I feel blessed that a part of me will live on in my son forever. We'll always have this bond."
Currently, the Melvilles are trying to raise $50,000 through the Children's Organ Transplant Association, or COTA.
The money is only used for medical costs or family expenses at time of transplants.
As of Saturday afternoon, "Team Wesley M" had only raised $15,482, according to the COTA website.  
Anyone wishing to donate to Wesley's medical funds, can visit www.cota.org/campaigns/cotaforteamwesleym.
People can also follow Wesley's story on Instagram @sirwesleybaslayer.