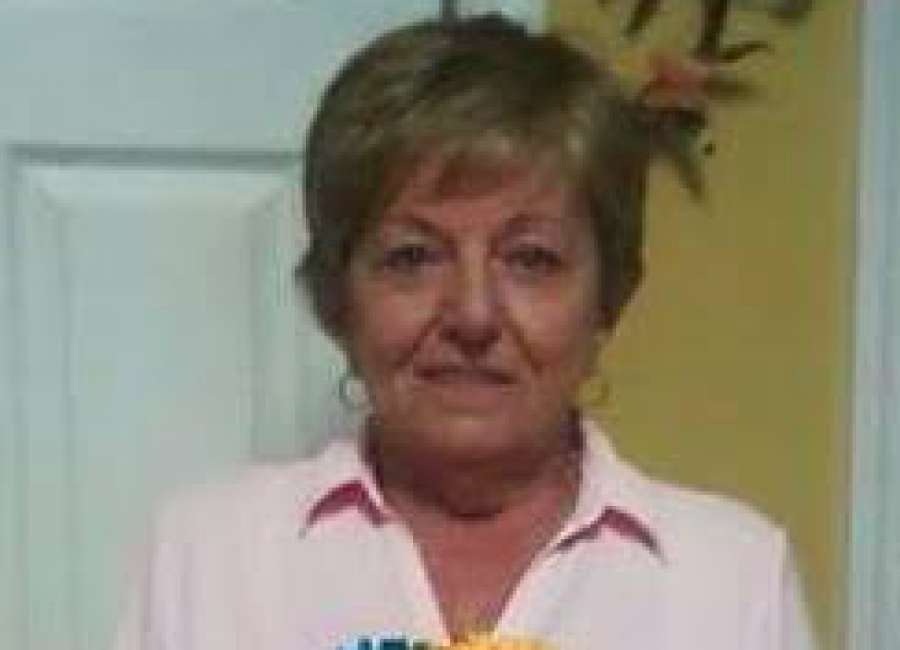 Dorothy Helen Agnes (O'Brien) Steward

August 11, 1940 - May 18, 2018
Dates don't matter.   It's the dash in the middle that counts the most.  No truer words describe our beloved Dottie's life.
Dottie lived and loved life to its fullest.  From her days as a roller derby queen and drag racer to an avid golfer and witty grandma, nothing stopped her adventurous spirit.  
Dottie met and began dating Walter at the age of 14.  Little did anyone guess that this courtship and marriage would last over 60 years with 59 of those years in marriage.  Walter has quoted that he was the boss as long as she would let him be!
Dottie's selfless nature was evident throughout her life.  In the early years of their marriage, Dottie received a most coveted award for putting her hubby through college at the Cooper Union of New York.  In 1980, one of several moves brought the family south to Newnan.
Without hesitation she took on the responsibility as caregiver to a host of relatives; many of whom were blessed to live in her and Walter's home.  She loved living down here and as someone who never met a stranger she was welcomed as an ultimate southern belle who wasn't born here.
For many years Dottie was a volunteer driver for cancer patients and a volunteer for Meals on Wheels all over Georgia.  She was an active supporter of the Rutledge Center and a member of St. George Catholic Church of Newnan.
Dottie's accolades and interests were many.  She was a member of Newnan Country Club for over 30 years, as well as a member of Mid-Georgia Women's Golf and Georgia Women's Senior Golf groups.  Some of her greatest stories have been told of her and her posse of golfing ladies. Dottie was a member of several bowling leagues. She was known as "Queen of the Slots", lover of Bingo, hostess to business parties at the family home for people all over the world, and probably "the best darn cook in the world". Cheese meatballs was her signature dish.  Other past-times included bird watching and growing flowers as colorful as her life was.
Known as the "go-to" woman with a tenacious, quick witted temperament, she will truly be missed by a host of family and friends.
Dottie is predeceased by her parents, Edward and Dorothy O'Brien; and brothers, Edward, James and Thomas O'Brien; and sisters, Valerie O'Brien and Elanor Wegmann; and son-in-law, Jack Warren; and grandson, William Steward.
Dottie is survived by her husband of nearly 60 years, Walter, of Newnan; brothers, Larry O'Brien of New York and Kevin O'Brien (Beverly) of Texas; brother-in-law, Michael Steward (Carmella) of New York; son, Chuck Steward (Cathy) of Newnan; daughter, Doreen Warren of Monroe; grandchildren, Walter Steward of Michigan, Bonnie Steward and Brian Steward of Newnan, Sam Warren and Nick Warren of Monroe, Holly Hinchman (Chad) of Alabama, and Heather Wisenhunt (Duston) of Georgia; great-grandchildren, Collin and Jude of Alabama and Raeleigh and Mattie of Georgia; and dozens of nieces, nephews, and cousins.
Condolences may be expressed to the family at www.mckoon.com.
Funeral services will be held Friday, May 25, 2018, at 11 a.m., at St. George Catholic Church with Father Henry Atem officiating.
Interment will follow at Forest Lawn Memorial Park. The family will receive friends Thursday, May 24, 2018, from 5-8 p.m., at McKoon Funeral Home, 38 Jackson St., Newnan.
Rosary service to immediately follow the visitation.
In lieu of flowers please make donations to Nancy Mader Pancreatic Cancer Action network (www.pancan.org) or St. George Catholic Church of Newnan building fund (www.stgeorgenewnan.org).
McKoon Funeral Home & Crematory, (770) 253-4580.