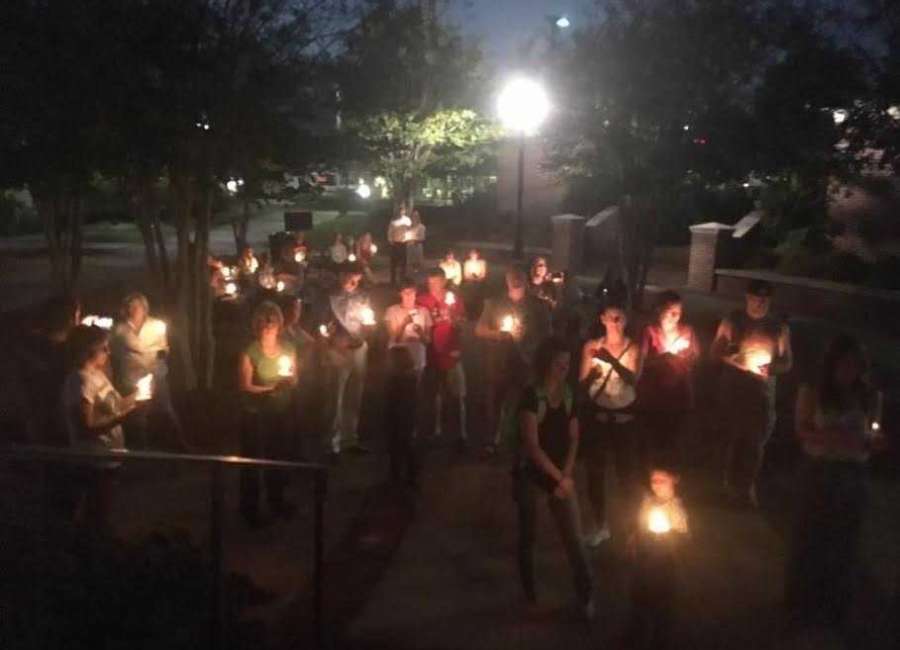 Susan Kraut plans to be in the Greenville Street Park this weekend, just not on Saturday.
Instead, the certified yoga instructor is organizing a "healing" event called Peace in the Park on Sunday afternoon.
"It's Earth Day and it's my birthday, so I thought, 'What a better way to spend the day,'" Kraut said. "There's a lot of other great events going on before the rally, like Newnan Strong. But there wasn't anything organic, something very basic to help our community heal, regardless of what happens on Saturday."
Peace in the Park will include guest speakers such as City Councilwoman Cynthia Jenkins, Tim Smith with the American Legion and Melinda Schmidt, a holistic healer.
There will also be live music and a "Newnan Rocks" table where people can write inspirational messages of love, hope and peace. The rocks will be hidden around the city for people to find and pass on.
The event will end with a candlelight vigil and prayer, said Kraut.
This is the second time Kraut has organized a Peace in the Park event.
The first one took place in September 2017 after devastating hurricanes swept through Haiti and Puerto Rico.
"It seemed like there was overall sentiment of sadness during a politically divisive time. People were overwhelmed," Kraut said. "Some friends and I thought, 'How do you process all this? How do you stop internalizing this?' So we gathered for a Peace in the Park. It was all about being together. It didn't matter what race you were, religious background or socio-economic status. We held a candlelight vigil at dusk. It was a beautiful evening."
Kraut said she is hoping for the same positive outcome on Sunday, after the National Socialist Movement and counter-protesters leave the area.
"I saw the barricades going up around Greenville Park on Thursday. I always walk or drive by the park and I don't want this (barricades and rally) to be an ugly memory and the last memory people have about our community," she said. "I hope to eradicate any negative energy that will be there on Saturday and replace it with positive energy from people who live here.
"What's happening on Saturday is not 'Newnan.' But what will happen on Sunday is Newnan,'" Kraut continued. "This will hopefully show the rest of the state and nation we are a town that comes together, we celebrate together and we come together when something not so pleasant comes to our town. Peace in the Park will ensure our true values are heard loud and clear – and will continue after the protesters are gone."  
Peace in the Park will take place at Greenville Street Park on Sunday, April 22 from 5:30-8:30 p.m.
For more information, visit https://www.facebook.com/events/1028886517259523/?ti=icl