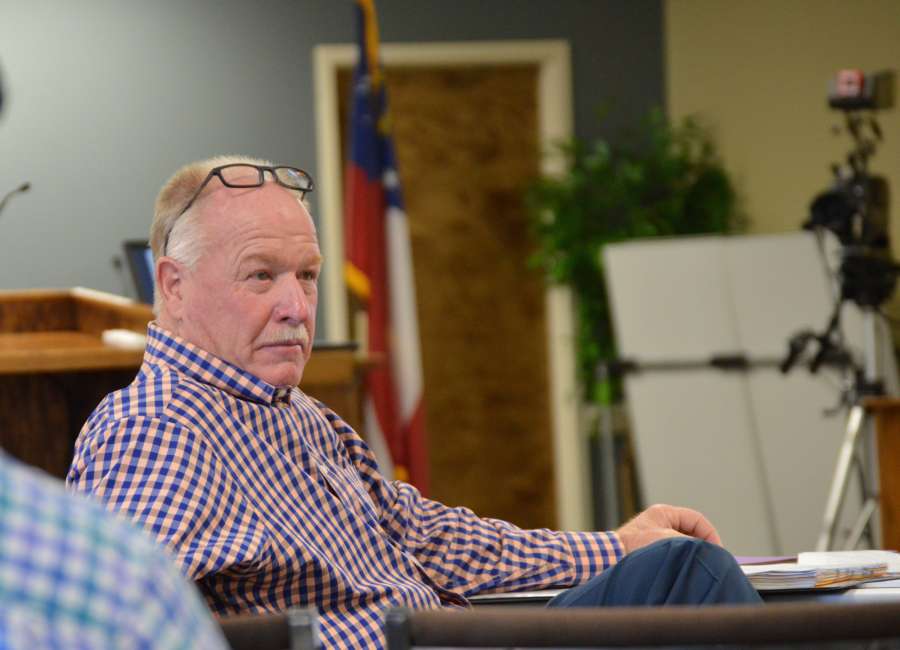 Coweta's new Parks and Recreation Task Force has held its very first meeting on Tuesday and now hopes to hear from the various associations that put on team sports in Coweta.
The task force's next meeting will be May 9 at 6 p.m.
At the first meeting, Coweta Assistant Administrator Kelly Mickle was elected chairman of the group, and Coweta Recreation Director Carl McKnight gave an overview of the Coweta Recreation Department's programs and facilities.
Those in the audience were also invited to speak.
Sports tournament play and "travel ball" were among the issues discussed.
The task force – which includes representatives from Coweta County, the school system, and the cities of Newnan, Grantville and Senoia – was formed to evaluate all aspects of the county's recreation programs and services. The task force will make recommendations to the Coweta County Board of Commissioners.
County Administrator Michael Fouts was asked when the task force should make its recommendations. The county's budget process will kick off in about two months.
"It would be ideal if we could incorporate any feedback into our budget process," Fouts said.
But he said realistically, there's probably not enough time to incorporate recommendations for the upcoming budget.
Fouts said he's hoping to see a report from the committee in the fall.
The recreation department operates full-time facilities at Hospital Road and the Hunter Complex, and also operates several other fields and community centers.
The recreation department offers football, basketball, volleyball and flag-football leagues, and works with contracted instructors to offer multiple classes from dancing and karate to art and dog obedience training.
Other sports, such as baseball, softball and soccer, are offered by parent-run associations that use county fields.
Contrary to popular opinion, the recreation department does allow for tournament play, with conditions. Because of those rules, there aren't a lot of tournaments held in Coweta, according to Mickle.
When travel teams come to town, that creates some problems. With local leagues, the recreation department requires background checks on all coaches and other team volunteers, and there are insurance requirements. Visiting teams may not have background checks and insurance on file.
Those are items to discuss, Mickle said.
Newnan City Manager Cleatus Phillips talked about figuring out the structure for public feedback.
"Are we going to hold public forums? Are we going to do online surveys?" he asked.
The task force could also discuss the possibility of creating a sports authority or commission or looking into public/private partnership funding opportunities.  Governance should also be a topic.
McKnight only has four recreation employees, not counting administrative assistants. That's the same number he had when the county had a population of 30,000. Now Coweta's population is approximately 140,000.
In the past few years, the city of Newnan considered building a new athletic complex. An extensive study was done, and the city decided not to move forward.
Phillips said he could do a presentation for the task force on the findings from the study.
"There are a lot of gaps, a lot of market opportunities. But the price tag right now is choking us," he said.
The city looked at more than just baseball, soccer and football.
"We looked at equestrian. We looked at aquatics. We looked at Frisbee golf, pickleball, mountain biking," Philips said. "There are a lot of sports that aren't your traditional play are super popular and add a lot to this community."
Cowetan Shirley Church spoke about equestrian facilities.
"I've heard from different people that it would be really nice to have a covered arena that could be used by rodeo and upper end horse competition," she said.