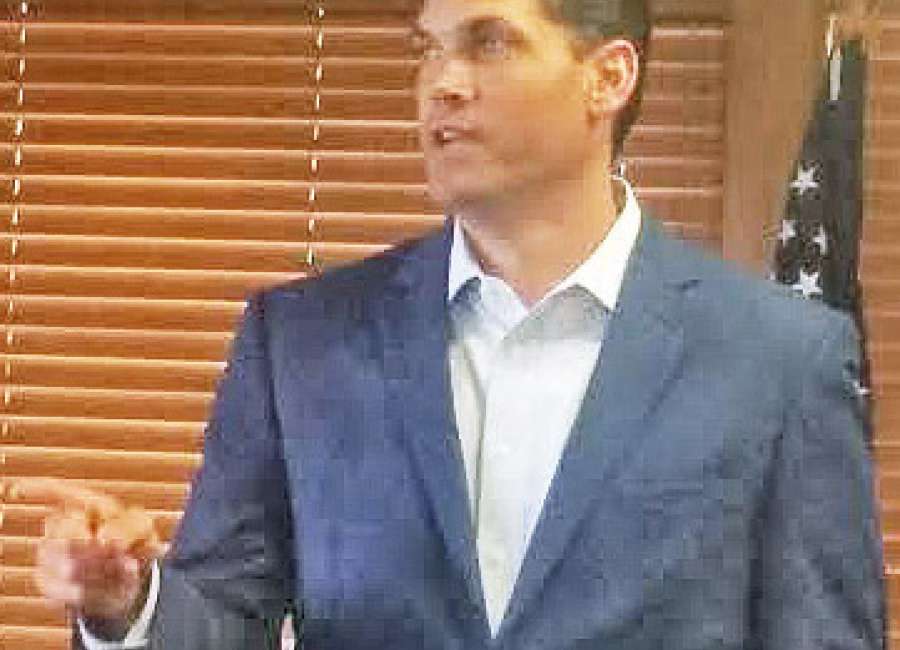 Geoff Duncan knows how to "wow" a crowd and didn't mince words as he addressed the Coweta County Republican Party on Saturday during their monthly breakfast at the Golden Corral.
The former member of the House of Representatives (R- Cumming) is now running for the Lt. Governor's seat.
Duncan, a former Georgia Tech standout, minor league pitcher with Miami Marlins and business owner, admitted to being an "underdog" in the race for the state's second most powerful seat.
But it's a role he relishes, Duncan said.
"I was the underdog everywhere I went - in baseball, in business and in politics. But I'm good at being the underdog," he claimed.
Duncan told the crowd on Saturday he focused his campaign platform on creating a better education system, including allowing families to choose which school their children will attend, and building up rural communities.
"We need to cultivate a strong economy in rural Georgia that will improve the quality of education and attract more businesses who will want to call it 'home,'" he stated. "We want to look to rural Georgia to build products not just for a 'season,' but for generations."
He said he also wants to create some sort of business incentive for rural communities that will allow more money to stay close to home.
But for any positive changes to take place within the state, Duncan said he believes "new blood" is needed in Georgia politics.
"We bring a new perspective to state issues," he said. "There's a mentality now that the government will have all the answers. It doesn't. Let's leave the money in the taxpayer's and businesses' pockets and let them help tackle the issues. It should be 'policy over politics.'"
Duncan will square off against former State Senator Rick Jeffares and current State Senator David Shafer in the primary election on May 22.
The winner of that race will face off against the top Democratic candidate in November.
The Coweta County Republican Party will hold a Governor Candidate Forum and Statewide Meet and Greet on Thursday, April 19 at the Orchard Hills Church from 5 p.m. - 8 p.m.