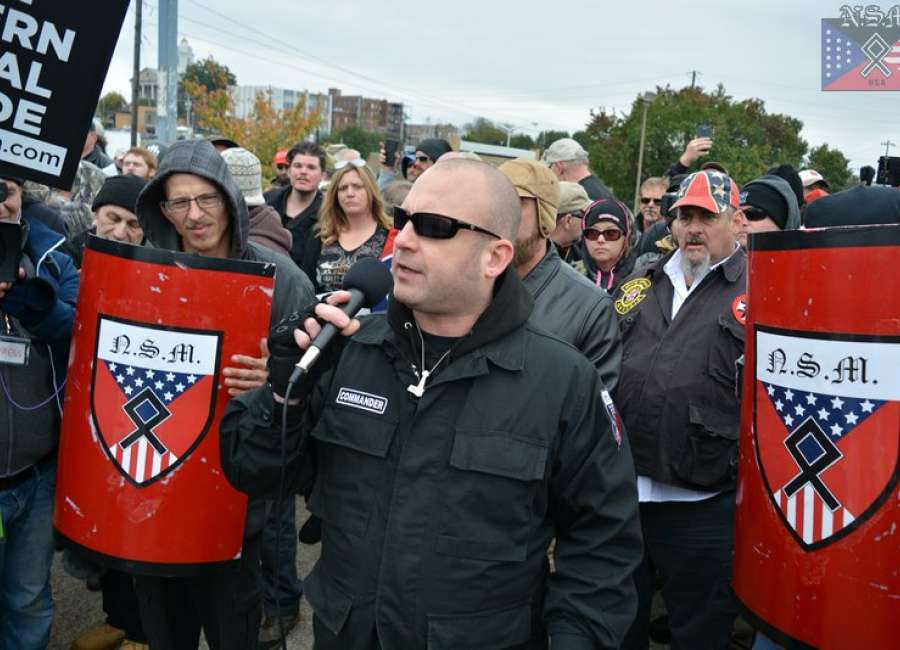 The city of Newnan is preparing for an upcoming white-nationalist rally – an event officials are hoping will be resolved without any violence.
On March 15, the city of Newnan accepted a $50 pavilion rental agreement from Jeff Schoep, commander of the National Socialist Movement based out of Detroit, Mich.
The group plans to meet at The Greenville Street Park on April 21 from 3 p.m. to 5 p.m., according to the agreement.
Newnan Police Chief D.L. "Buster" Meadows said his department is "preparing for the worst, but hoping for the best," and is working with nearly two dozen different agencies to prepare for the event.
The day of April 21 will be a busy one in downtown Newnan. The "Champion For Children" Superhero 5K along with The Great American Cleanup at City Hall are both set to begin at 8 a.m. The University of West Georgia is hosting a Family Fun Day at the Newnan campus on Jackson Street.
Abby's Angels Rainbow Run will begin at 9 a.m., but will take place at the Coweta County Fairgrounds.
Nearby business owners were contacted by police on Tuesday in an effort to assure them the event and security is being addressed. Police are fine-tuning their traffic detour and parking strategies.
Several downtown businesses have decided to close for the day in anticipation of the event.
Since the two opposing groups are expected to convene in the Greenville Street Park area, Meadows said his force will keep them separated through several hundred water barricades – each holding 100 gallons of water each.
With representatives from 20 different agencies, Meadows said the city will be fully prepared for anything. However, he believes and hopes most residents will avoid the entire area.Social media reports confirmed ANTIFA out of Valdosta plans to counter-protest the event.
Meadows is asking citizens to stay away from the event, so the groups don't see any indications of support whatsoever. 
"Neither one of these groups represent who we are and what we stand for," Meadows said.
He's currently working with several local pastors to organize unity services that day so for those who feel compelled to leave their homes can have a constructive way of voicing their concerns.
Meadows said his strategy for dealing with the rally is to isolate the area of Greenville Park as much as possible.

Traffic detours will be put in place just before city hall on LaGrange Street, along with Greenville Street heading south past the Post Office. Further down Greenville Street, traffic control will be similar to filming last year near Spence Ave.
Traffic also will be rerouted via East Broad Street to the roundabout at Greison Trail, East Newnan Road and Lower Fayetteville Road.
The vast majority of first responders plan on utilizing the entire area of the Justice Center as a staging and command post, along with a small area for media in front of the Juvenile Court.
In researching similar events held previously in other towns, Meadows said a rally in Shelbyville, Tenn., cost the city around $83,000 while another rally in Murfreesboro, Tenn., set the city back a whopping $250,000.

However, it's too early to determine the cost this event will have on the city of Newnan, according to City Manager Cleatus Phillips.
In the agreement, Schoep estimated roughly 50 to 100 people would be in attendance at the Greenville Street Park between 3 and 5 p.m. for a "political rally."