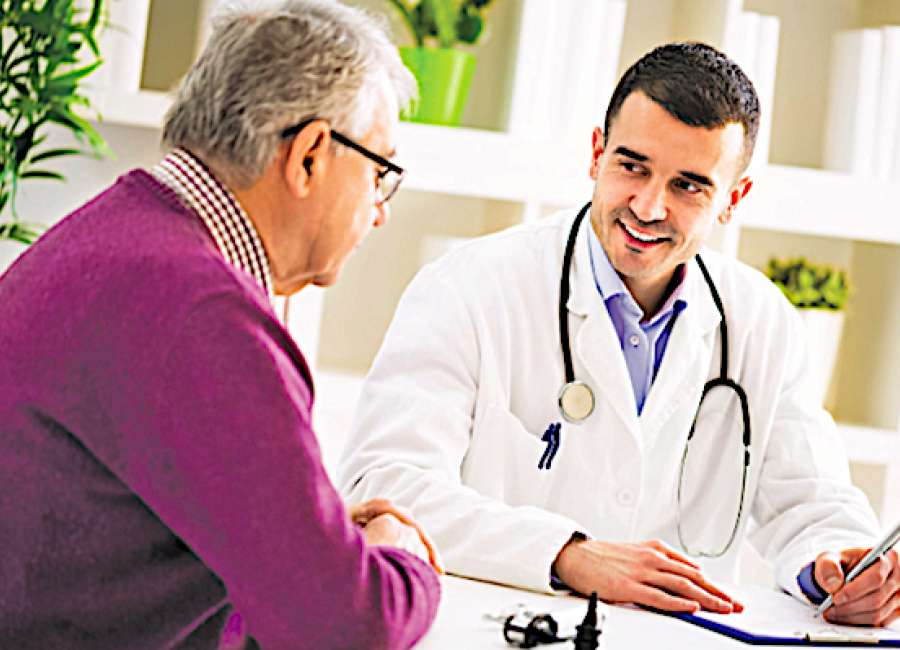 According to the Centers for Disease Control (CDC), seven out of 10 U.S. deaths are caused by chronic disease and nearly half of the country's population has been diagnosed with a chronic illness, which includes heart disease, cancer, diabetes, AIDS, or other conditions classified by the medical community as preventable.
Although the diagnosis of these illnesses may be inevitable, scheduling yearly wellness exams and check-ups could help alleviate many issues and even catch future ones.
Under the Affordable Care Act, there isn't a copayment for any yearly preventive services such as mammograms, prostate exams and check-ups.  Anyone who has Medicare Part B that covers doctor visits, gets a "welcome to Medicare" preventive visit within the first 12 months of having Part B, according to Medicare.gov. The visit includes a review of a patient's medical and social history related to their health and education and counseling about preventive services.
Yearly "wellness" visits are also covered under Part B when a beneficiary has carried Part B for longer than 12 months. The purpose of this visit is to develop or update a personalized prevention help plan. This plan is designed to help prevent disease and disability based on a beneficiary's current health and risk factors, according to www.Medicare.gov . This visit is covered once every 12 months (11 full months must have passed since the last visit).
Dr. Samer Blackmon with Piedmont Physicians White Oak said, "Wellness visits are a great opportunity for seniors to discuss big picture care plans like how to stay healthy by keeping up with preventive measures like vaccines, screening mammograms, colonoscopies, as well as individualized tests based on their family and medical history.
"For example, male smokers need aortic aneurysm screenings and those with diabetes need ABI circulation testing," Blackmon said. "It also gives us time to discuss end-of-life care goals such as advanced directives and the need for a living will or medical power of attorney."
Blackmon said memory testing and home safety are also a great part of this visit.
"Age-based screening guidelines are changing and updated regularly so this visit is another good way to keep up with new changes," he said. "For example, there is a new shingles vaccine that is now offered, and their wellness visit is a great opportunity to discuss the vaccine. Wellness visits should be an annual visit."