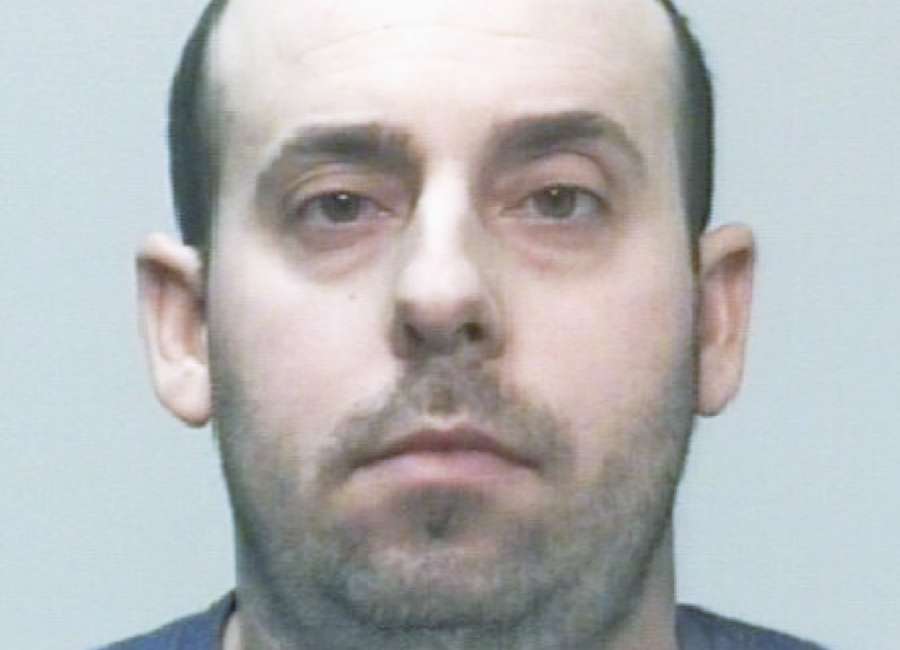 Robert Joseph Antonello, 35, will remain behind bars for the next five years.
Antonello was accused of sending terroristic threats to a Newnan Crossing Elementary School teacher that ultimately forced the shut down of the school last year. He pleaded guilty Thursday afternoon in Coweta County Superior Court.
Antonello, who shuffled into the courtroom handcuffed and with shackles around his ankles, entered a blind plea - meaning his sentence was non-negotiated and would be left up to the judge.
Presiding Superior Court Judge Emory Palmer sentenced Antonello to 15 years to serve 5 years in prison. Palmer said the defendant can serve the last 10 years of his sentence either in an inpatient residential mental facility or wear an ankle monitor.
Antonello was also given 10 years probation to run concurrent, or at the same time, with the last 10 years of his sentence.
Palmer ordered Antonello to refrain from any contact with the victim or his own family, and banned him from Coweta County.
"We are very happy with the outcome," said Coweta County Assistant District Attorney Matthew Swope. "Justice was served for Coweta County and its residents and they will remain protected."
According Swope, Antonello terrorized the unidentified victim through a series of text messages and voicemails between March of 2016 through February of 2017.
Swope read some of the messages in open court.
Antonello reportedly told the victim, "Your death is my goal in life," "I will enjoy watching you die," and "I'm going to come to your school, talk to your principal and pull you out of class. Call me back."
The last text resulted in the sudden closing of Newnan Crossing Elementary School on Feb. 3, 2017, where the victim taught class.
Coweta County School Superintendent Dr. Steve Barker took the stand for the state.
"Closing down schools has extended effect on community … it takes a lot to reassure parents and employees of their safety … but we take all threats very seriously," he told the court.  
Antonello never made it to the school - or Coweta County, and was apprehended in the early morning hours of Feb. 3, in Mobile, Ala.
He was extradited to Coweta County where he was charged with five counts of making terroristic threats and has remained in jail.
Swope said the victim randomly met Antonello on a beach trip in 2014 and chatted with him for two years before cutting off all contact with the man.
The victim was traumatized by the incident and did not testify in court.
Instead, Swope read a letter the victim wrote to the judge.
"My life was normal and happy … For a time, I felt I was in a maternal mentoring relationship with him (Antonello) … then I found myself being terrorized," she wrote. "He had me living in fear for myself, my family, my co-workers and school children.
"This has affected all my relationships," the victim continued. "This has robbed me of my peace of mind and trust."
The woman is in counseling. Her therapist wrote a letter to the court stating the victim suffers from PTSD as a result of Antonello's threatening messages.
Antonello's father was in the courtroom for his son's sentencing.
He did not take the stand and did not defend his son. He did write a letter to the court, on behalf of the state, and admitted his son is "dangerous."
According to Swope, Antonello also threatened to kill his family.  
His father asked for a permanent restraining order against his son.
Two psychologists who separately evaluated Antonello took the stand on his behalf.
Both men diagnosed him with a delusional disorder and PTSD, stemming from his time in the military.
Kyle Bentley, a longtime friend of Antonello, said there was a "distinct difference" in the man after he returned from two deployments to Iraq and Afghanistan.
"He was much more serious when he got back. He wasn't as easily humored, less outgoing and really kept to himself," Bentley stated on the stand. "Most of our conversations were about someone monitoring him."
According to psychologist Dr. Michael Credidio, Antonello thought he was being spied on and was drugged by the government.
Antonello also believed his father, stepmother and government officials plotted to poison and kill him, and two of his friends.
When Antonello's lawyer, Christopher Upshaw, asked if his client's condition was treatable, psychologist Colin Matthews said, "Over 50 percent of these cases have a complete recovery, with just medication ... 80 - 90 percent will have a significant reduction in symptoms."
Upshaw asked Judge Palmer to sentence Antonello to 10 years probation, allow him to wear a GPS monitor and have weekly visits with therapist for 90 days.
"These charges are serious and we acknowledge that," Upshaw said. "We humbly ask the court to take a chance on Mr. Antonello."
But Palmer denied the defense attorney's recommendation, and sided with the state.
Antonello remained silent and looked straight ahead as the judge handed down his sentence.
He will be moved into a Department of Corrections prison facility later this week.