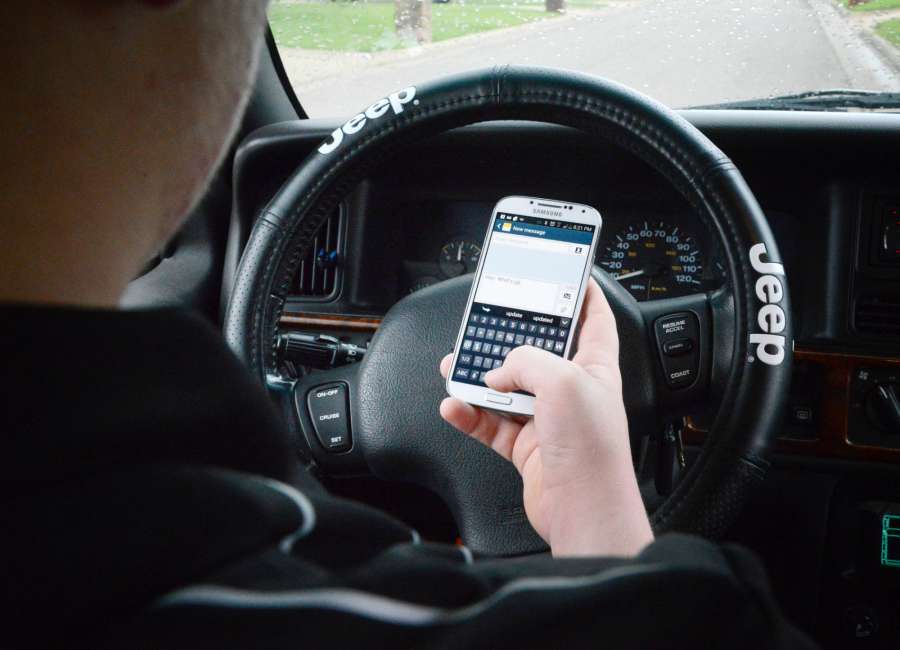 A bill that would criminalize most phone usage while driving overwhelmingly passed the Georgia House of Representatives on Wednesday. 

The Hands-Free Georgia Act – House Bill 673 – passed the House on "Crossover Day" by a vote of 151-20.
Bills that don't pass out of either the House or Senate by Crossover Day cannot advance during the current legislative session. 
The bill now goes to the Georgia Senate for consideration. Both houses must approve the same version of a bill before the end of the legislative session.
Under the act, it is unlawful for someone to "physically hold or support, with any part of his or her body," a phone or other "stand-alone electronic device" while driving. 
A driver can't reach for a phone or other electronic device while driving if reaching would make the driver no longer in a seated driving position or properly restrained by a seatbelt. 
Drivers can't write, send or read any text-based communication, including messages, email or internet data or watch or record videos. 
The only thing that is allowed is using a device for GPS and using voice-to-text. Even while using GPS or voice to text, the driver is still not allowed to hold the phone, based on the text of the bill. 
The original version of the bill specifically defined a "hands-free accessory," but that definition was removed by the House Judiciary Committee. The original version defined a "wearable device," such as a smart watch, as a wireless telecommunications device, but that language was also struck.
The proposed law applies to not just phones but also computers, similar devices that are used to initiate or receive communication, information or data, and "stand-alone electronic devices," which store audio or video data files. 
The law would not apply when a vehicle is parked or when a driver is reporting an accident, crime, hazardous road condition or other emergency. It also doesn't apply to utility companies or public safety personnel during the performance of their duties. 
The bill proposes that a violation of the act would be a misdemeanor, with a minimum fine of $300. The first offense would be a two-point driver's license violation and the second violation would be three points. 
Rep. Bob Trammell, D-Luthersville, is a member of the committee and a co-sponsor of the bill. His district includes portions of Coweta. 
"We're excited that the bill passed the House so resoundingly," Trammell said Thursday afternoon. "Distracted driving is a public safety and public health issue for all Georgia motorists, passengers, pedestrians and bicyclists."
The study committee on distracted driving met last year, and the bill came out of that committee's findings. One major finding was that the law forbidding texting and driving, which has been on the books for several years, is unenforceable, Trammell said. 
Law enforcement officers told the committee they can't tell what somebody is doing on a phone, so they can't prove that someone is texting. 
"This bill moves to a hands-free world, which will give law enforcement the ability to enforce the statute, but also will hopefully prompt a change in the behavior of motorists," Trammell said. 
When asked why he decided to co-sponsor the bill, Trammell said that after he heard stories from families in the community who lost children because of distracted driving, "I had to do something to help address this issue."