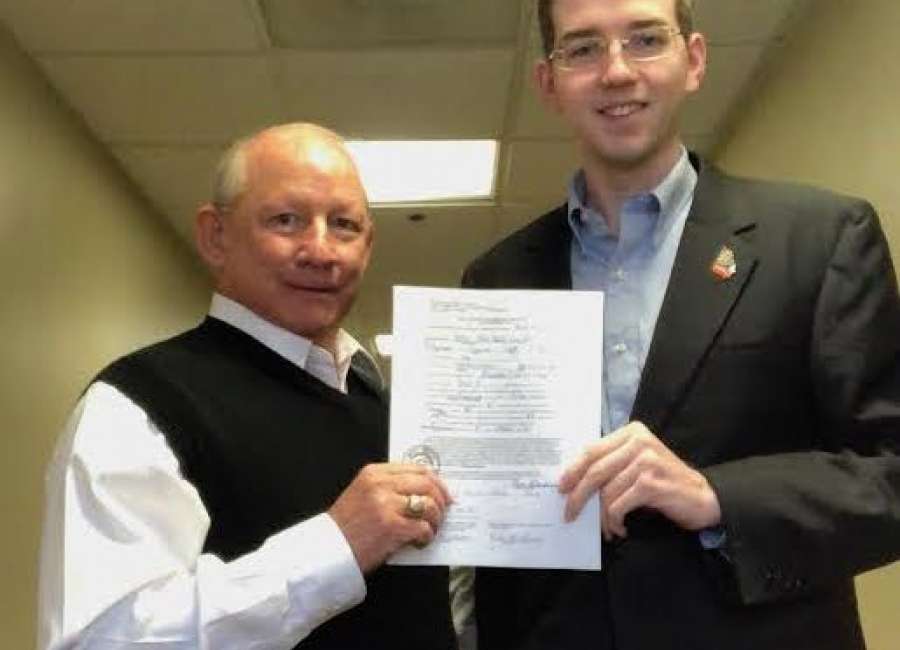 Coweta Commissioner Bob Blackburn and Congressman Drew Ferguson picked up Democratic opponents, and two new candidates signed up in Grantville on the third day of candidate qualifying.
Qualifying ends Friday at noon.
At the end of the third day, there were no qualified candidates for the Coweta County School Board District 1 seat currently held by Amy Dees.
District 3 school board member Beth Barnett qualified Wednesday, and Loreli Scott qualified Wednesday for the District 1 at-large seat held by Larry Robertson. Incumbent School Board Member Linda Menk, who represents District 4, qualified Monday.
Blackburn's opponent is Phillip Kern-Sims. District 2 Commissioner Tim Lassetter is being challenged in the Republican primary by Eddie Wilson.
Newnan resident Chuck Enderlin qualified to run as a Democrat against Ferguson, R-West Point.
In Grantville, James Wheeler qualified for the council seat held by Ruby Hines, who qualified Monday. Dee Berry qualified Tuesday for the council seat held by Willie Kee.
Eddie Markward joined the Grantville mayor's race, joining incumbent Doug Jewell and challenger Marion "Sarge" Cieslik.
The other contested local race is for Georgia House District 70, held by David Stover, R-Palmetto. Stover is being challenged in the Republican primary by Samuel Anders, R-Newnan.
Candidates for local partisan offices qualify with their respective parties – Republicans at 14 Greenville Street, Newnan, and Democrats at 8 Lee Street. School board candidates qualify with Coweta Elections Superintendent Jane Scoggins, at the Coweta Administration building, 22 East Broad Street, and Grantville candidates qualify at Grantville City Hall.
Candidates for state office qualify at the state capitol.
Hours are 8:30 a.m. to 5 p.m. today and 8:30 a.m. to noon on Friday.
For more information, contact Scoggins at 678-854-0015.